Haji Mahmoud responds to US remarks on Kurdistan Region's status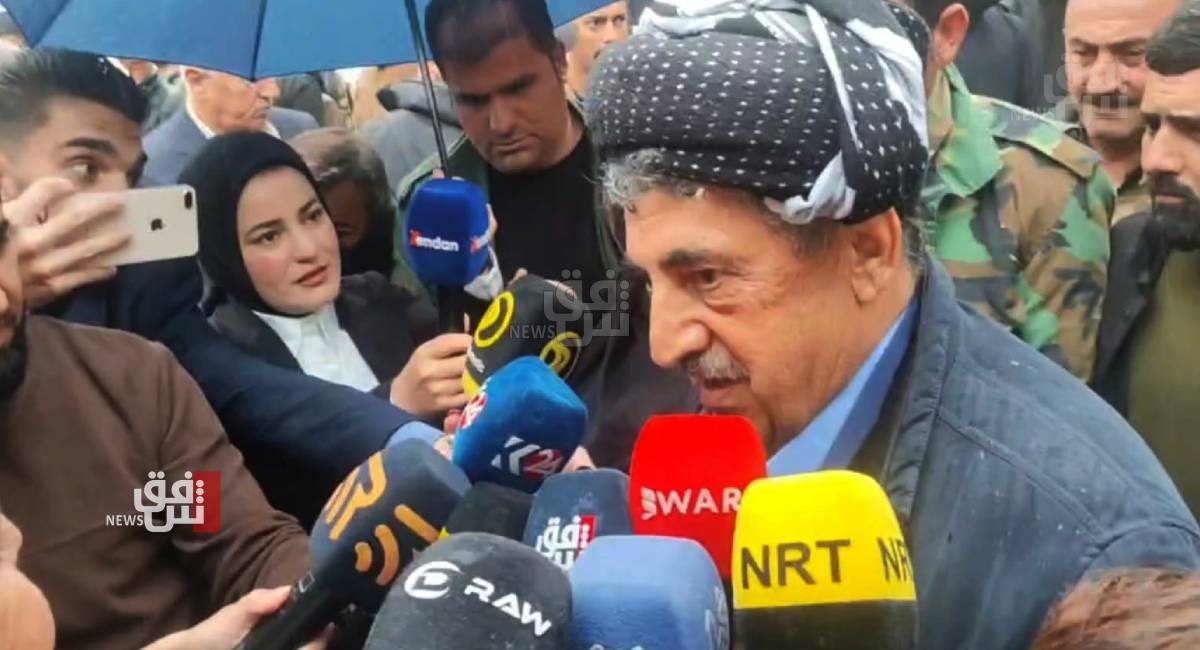 2023-03-26T17:15:07+00:00
Shafaq News / The Secretary General of the Kurdistan Socialist Party, Mohammed Haji Mahmoud, downplayed the significance and impact of recent statements made by some US officials regarding the Kurdistan Region's status, stressing the importance of not submitting the region's fate to any external entity.
Earlier in the day, Barzani headquarters strongly criticized statements made by a US official, who reportedly described the Kurdistan Region as "cartoonish."
Mohammed Haji Mahmoud, popularly known as "Kaka Hama," said during a press conference attended by Shafaq News Agency, "What the Kurds have achieved is the result of sacrifices and the blood of their children," emphasizing that "the region must be free in its actions and dealings as it sees fit."
Mahmoud added, "An agreement with Baghdad is good and important," but he also stated, "I am not in favor of handing over our revenues to Baghdad, as the region's achievements have come through the sacrifices of its children."
Regarding the rapprochement between the Kurdistan National Union and the Kurdistan Democratic Party, the Kurdistan Socialist Party's Secretary General pointed out that "the relationship between the two parties is good now, and it is heading towards improvement, and the next stage requires everyone's agreement more."
In response to statements made by some US officials against the Kurdistan Region's entity, Mahmoud noted, "America is no longer the only country with absolute influence in the world; now, there are others with an impact on the scene, such as Russia, China, Iran, and Saudi Arabia." He emphasized that "yesterday, America could not defend itself in Syria and brought its fighters to Erbil for treatment... We will not wait for America to defend us."
Regarding the Kurdistan parliamentary elections, the Secretary General of the Kurdistan Socialist Party explained that "holding them on the date approved today will reduce the distances between political parties in the Kurdistan Region." Earlier in the day, the President of the Iraqi Kurdistan Region, Nechirvan Barzani, issued a regional decree setting November 18 as the date for parliamentary elections in the region.