Erbil hosts International Real Estate Exhibition: Fostering investment and development in KRI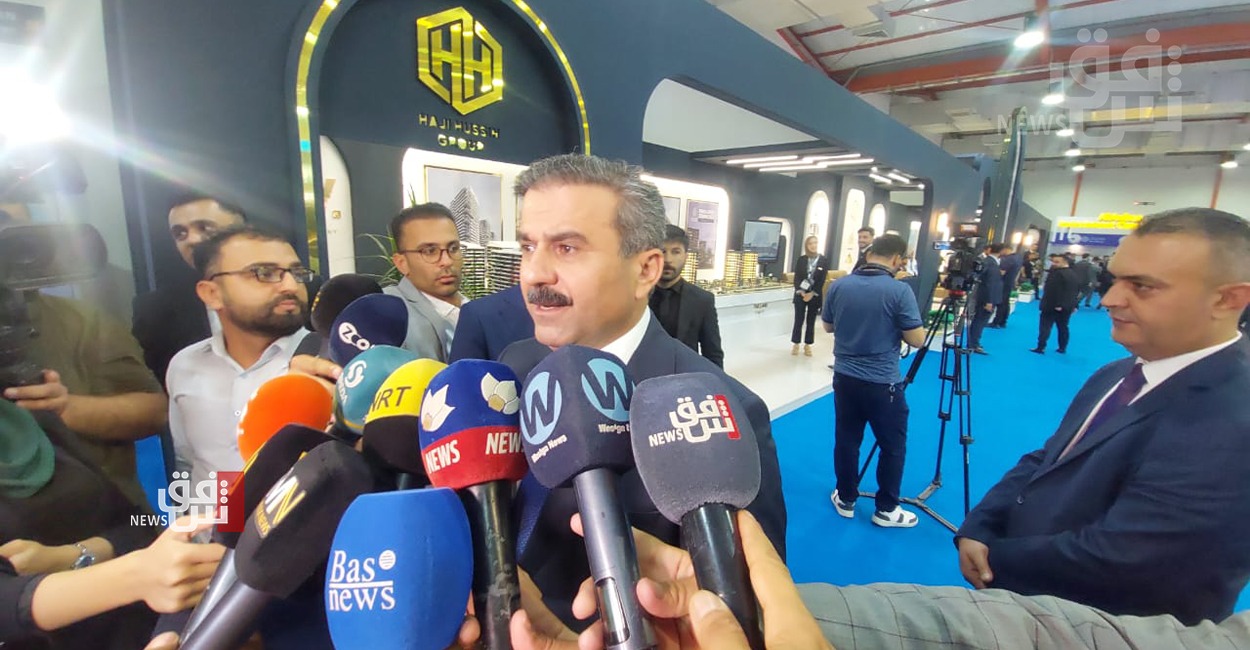 2023-08-22T11:08:27+00:00
Shafaq News / Erbil, the capital of the Kurdistan Region (KRI), witnessed the inauguration of the International Real Estate Exhibition on Tuesday, lasting until the 25th of this month.
The event featured the participation of 250 local investment and real estate companies from KRI, other local companies from Iraq, as well as international companies representing 15 countries.
In his speech during the launch ceremony of the fourth edition of the Erbil International Real Estate Exhibition, Mohammed Shukri, the President of the Kurdistan Regional Investment Authority, stated, "The real estate investment in KRI has made remarkable progress in recent years. Since the establishment of the Investment Authority, significant changes have occurred in the residential investment sector in KRI, transforming the urban landscape."
He further emphasized that the development of the residential sector within the investment process "has contributed to the growth and transformation of other investment sectors in KRI. Today, the Region can rely on itself in various ways, especially in the field of construction."
Regarding the production of reinforcing iron used in construction, Mohammed Shukri clarified, "Currently, we have several factories in KRI meeting local demands. We can market the product to other regions in Iraq and export it to regional countries with high quality. Similarly, we have cement factories with the capacity for export, maintaining the same quality as our reinforcing iron."
On the sidelines of the exhibition, Shukri stated, "Foreign investment in KRI stands at 20%, and we are striving to increase it to over 50% because we aim to enhance foreign capital in various sectors within the region."
He further mentioned, "We are working on issuing legal bonds for residential units and striving to reduce the cost of services in these residential projects, including water, electricity, and other services."