Barzani condemns subversive actions against political agreement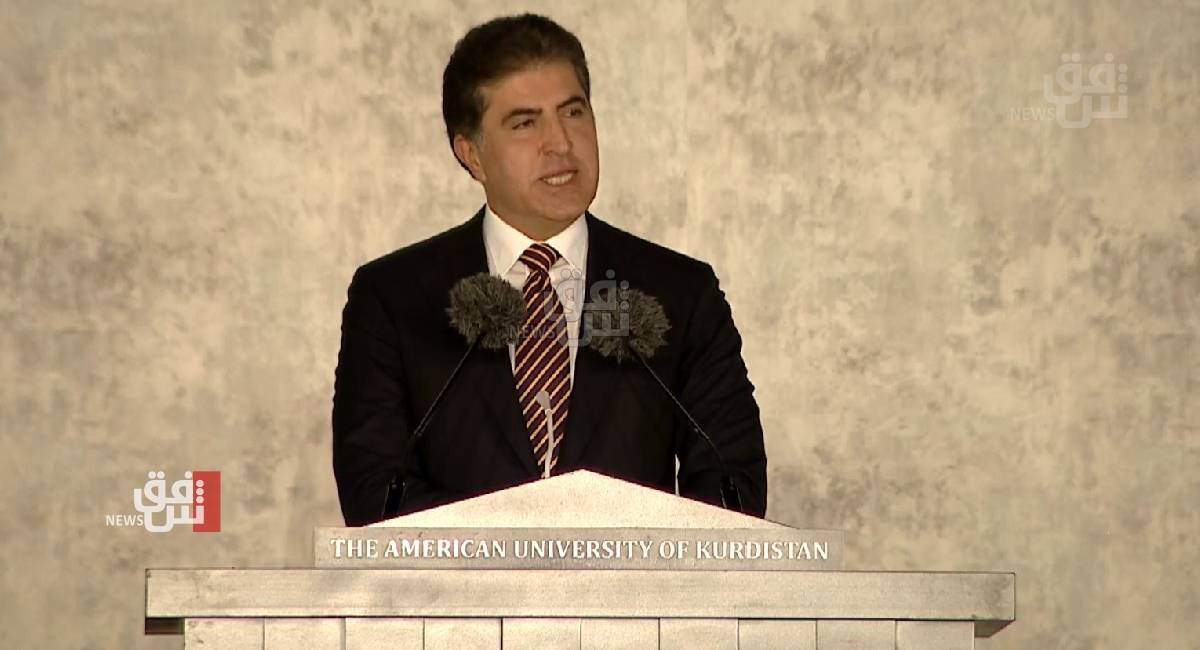 2023-05-28T18:12:16+00:00
Shafaq News / In a denouncement of unprecedented fervor, Nechirvan Barzani, President of the Kurdistan Region, lambasted unidentified entities for their purported attempts to "undermine" the political agreement upon which the government of Mohammed Shia Al-Sudani was formed.
He vehemently characterized such endeavors as a "disastrous experiment, detrimental to Iraq and its constituents." Barzani's reproach came during his address at the graduation ceremony for the fifth cohort of students from the American University in the province of Duhok, an event covered by Shafaq News Agency.
Expanding upon his reproach, President Barzani elucidated, "The Region's agreement with the State Administration Coalition engendered a climate of political stability within the country, intending to foster a more prosperous future for all."
He subsequently expressed regret over the unnamed entities' actions, accusing them of "obstructing the steps of the agreement and attempting to infringe upon the rights of the Kurdistan Region." The President intimated that such confrontations to the political agreement recalled the "failed experiment of the past, which inflicted harm on Iraq and its constituents."
President Barzani made a compelling appeal to all factions to uphold their agreements, underscoring the need for unity in a diverse Iraq, weary from enduring strife. He observed, "Iraq encompasses all, and its citizens are disheartened by the incessant troubles."