Barzani and US ambassador discuss Iraq's budget and elections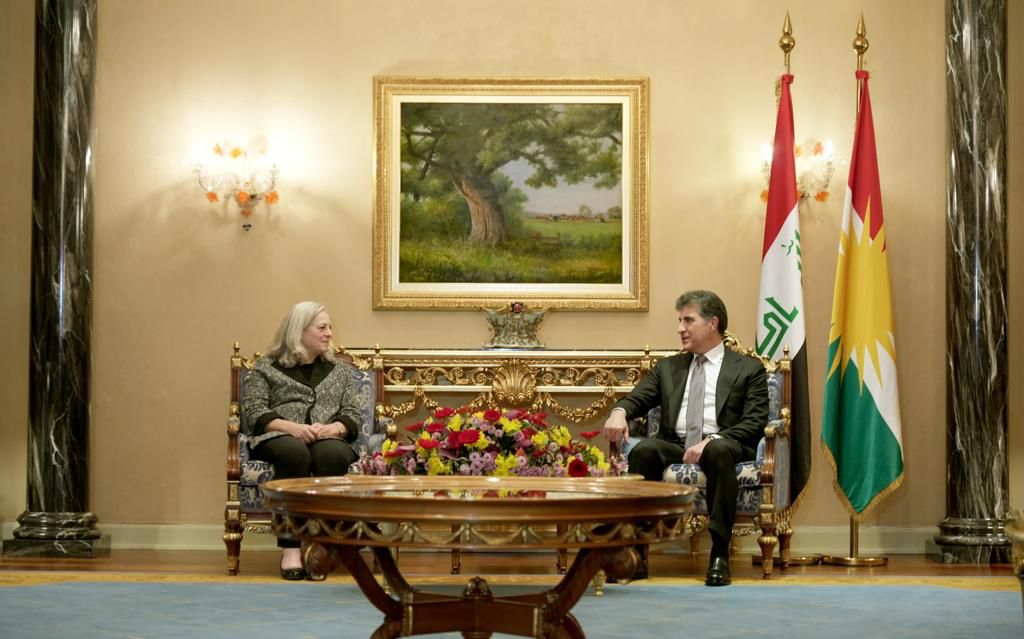 2023-06-08T20:15:56+00:00
Shafaq News / President of the Kurdistan Region, Nechirvan Barzani, affirmed on Thursday evening that the approval of the federal budget by the Council of Representatives would be a catalyst for economic revival, job opportunities, and improved services.
According to a statement from the Kurdistan Region Presidency, Barzani held a meeting in Erbil with the U.S. Ambassador to Iraq, Alina Romanowski, during which they discussed the issue of the general Iraqi budget.
In this regard, Barzani emphasized the importance of approving the trilateral federal budget, as it serves the interests of all regions and components of Iraq, taking into account the interests of the Kurdish people. He stated that it would contribute to economic growth, job creation, and the development of services.
In another aspect of the meeting, views were exchanged on the parliamentary elections in the Kurdistan Region, and the efforts and steps taken by the Region's Presidency to conduct them.
Barzani indicated that all necessary measures would be taken to hold the elections on schedule.
The meeting, attended by the U.S. Consul General in the Kurdistan Region, also discussed U.S. relations with Iraq and the Kurdistan Region, the role and influence of political entities in the Iraqi political process, and the overall situation in the region.