Afforestation campaign launched in Diyala to remember Anfal tragedy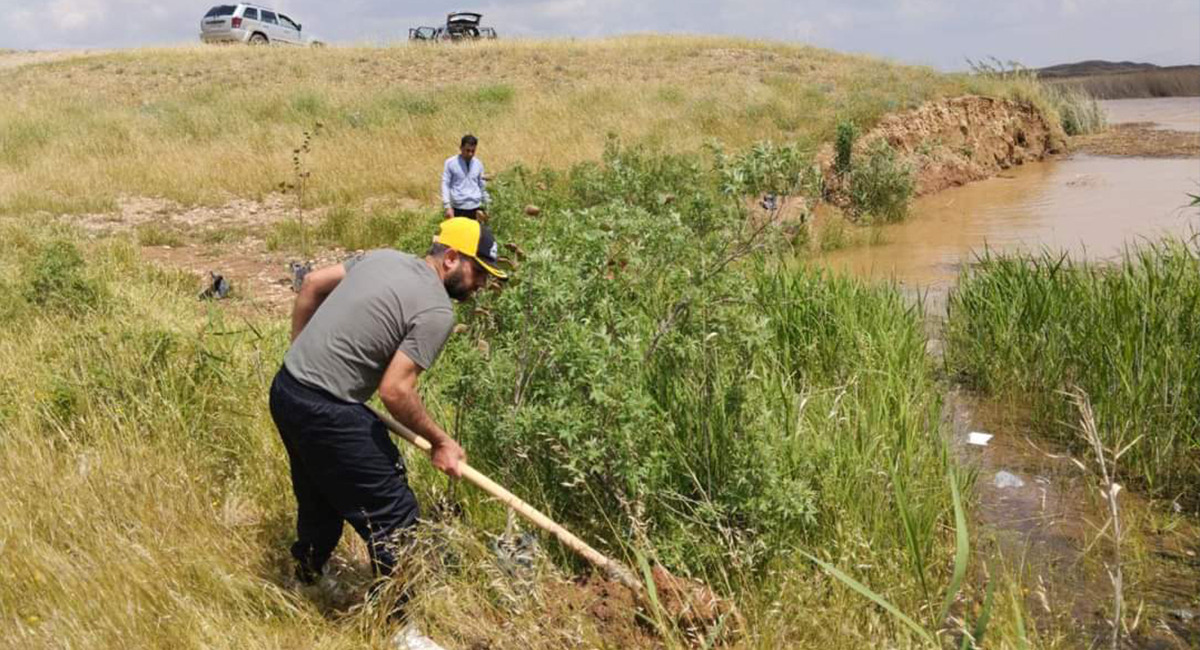 2023-04-15T15:54:02+00:00
Shafaq News/ On Saturday, the Voluntary Cooperative Work Committee in Khanaqin of Diyala Governorate launched an afforestation campaign for Al-Wand Lake in conjunction with the 35th anniversary of the "tragedy of Anfal," in which nearly 200,000 Kurdish citizens were killed by the former Iraqi regime headed by Saddam Hussein.
The Committee member Salam Abdullah explained to Shafaq News Agency that the campaign includes planting 100 trees on the banks of Alwand Lake as a message to save it from neglect.
Abdullah pointed out that the campaign was launched to remember the Anfal tragedy, which saw the former regime exterminate 182,000 Kurdish citizens.
Ali Hassan al-Majid, the secretary of the Ba'ath office in the northern region, and former Iraqi Minister of Defense Sultan Hashim led the Anfal operations between 1986 and 1989.
The Anfal campaign included the mass displacement of Kurds from their villages in the Kurdistan Region and other areas, as well as dozens of mass arrests and the imprisonment of civilians, including men, women, and children, resulting in deaths under torture and collective executions, with dozens buried alive in mass graves. In addition, the campaign involved the chemical bombing of Halabja.
On May 3, 2011, the Supreme Iraqi Criminal Tribunal considered the Anfal campaign a "crime against humanity and a genocide." In addition, it convicted al-Majid of overseeing a chemical attack on the city of Halabja.