2,000 displaced families remain in KRI camps despite integration plans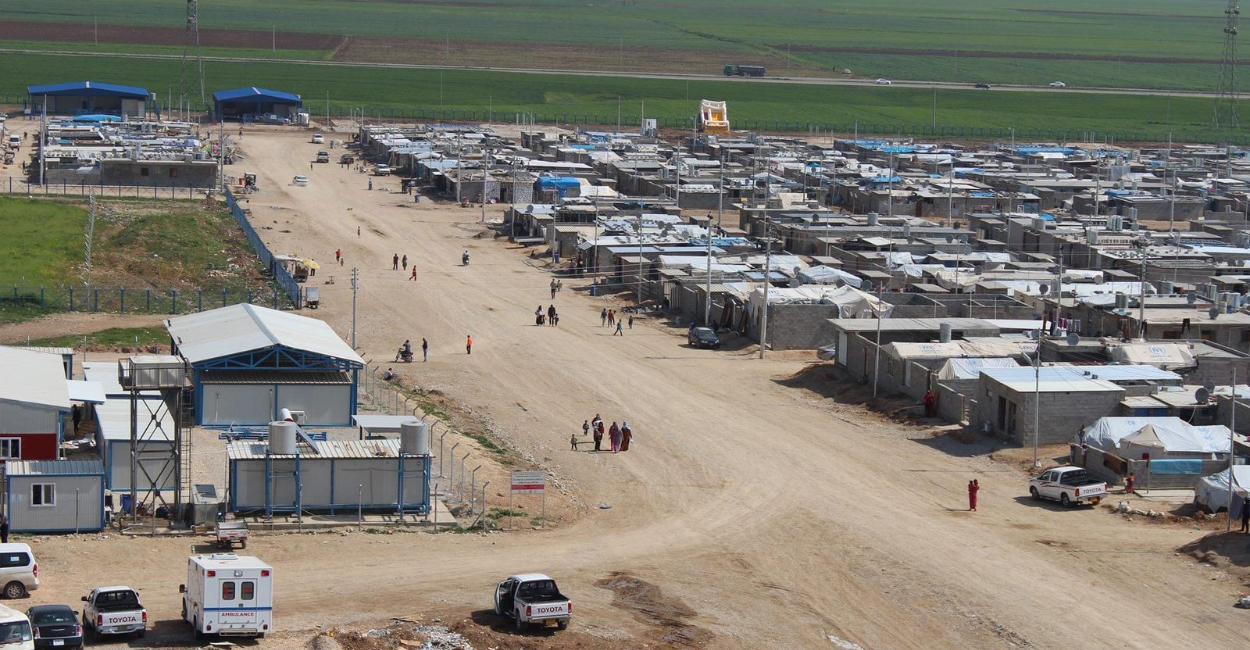 2023-09-24T08:29:02+00:00
Shafaq News / A government official in Diyala revealed on Sunday that there are approximately 2,000 displaced families still residing in refugee camps in the Kurdistan Region, despite the Ministry of Migration and Displaced Persons announcing the closure of the displaced persons file and the launch of livelihood integration plans.
Ali Ghazi Agha, the director of the Migration and Displaced Persons Department in Khanaqin, informed Shafaq News Agency, "more than 1,950 displaced families from Diyala are still living in the camps of Qura Tu and Tazdi in Kalar district under the administration of Garmyan autonomous region, as well as the Arbat camp in al-Sulaymaniyah."
He elaborated that "around 450 families are residing in the camps of Tazdi and Qura Tu in Garmyan, while more than 1,500 displaced families are present in the Arbat camp in al-Sulaymaniyah." Agha pointed out that "the integration plans launched by the Ministry of Migration and Displaced Persons, which allow displaced persons to return to their areas or permanently stay in the displacement areas, have not been implemented in the Kurdistan Region due to the region's rejection of the plan."
Agha confirmed, "the total number of displaced families during the conflicts with terrorist organizations in Diyala reached 39,700 families, with 22 of them closing their files, and 12,000 families receiving return grants of one and a half million dinars." He added that "the Migration Department continues to process closure transactions and return grants."
Security and sectarian incidents in Diyala, from 2005 to 2014, caused tens of thousands of families to be displaced from their areas to other locations within Diyala and beyond, including the Kurdistan Region and refugee camps in Khanaqin, northeast of the province.