USD exchange rates surge in Baghdad, Erbil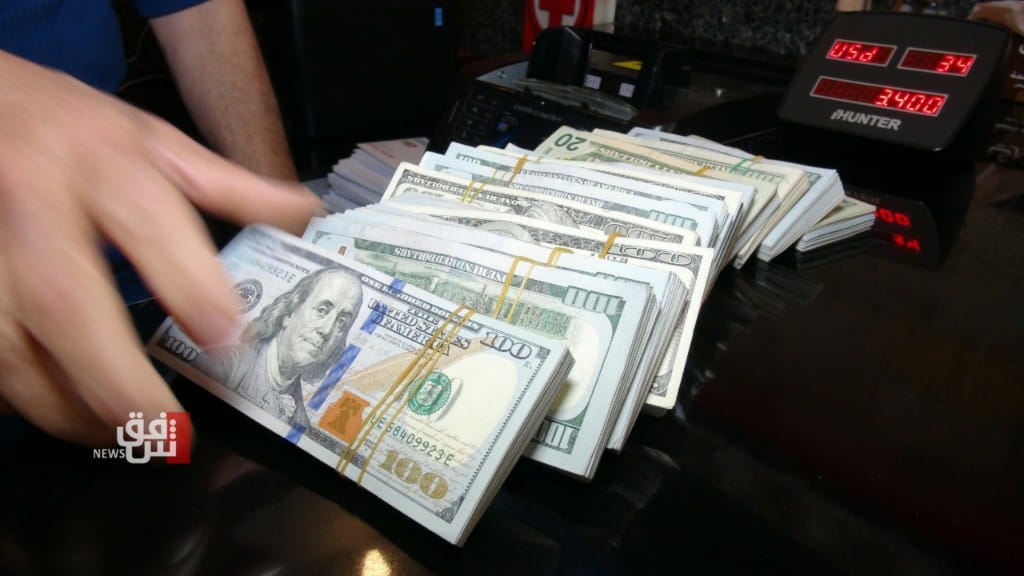 2023-09-13T14:23:11+00:00
Shafaq News / Baghdad and Erbil witnessed a notable surge in the exchange rates of the US dollar against the Iraqi dinar on Wednesday, reaching above 156,000 IQD
According to Shafaq News Agency's correspondent, al-Kifah and al-Harthiya central stock exchanges in Baghdad reported an exchange rate of 156,100 IQD per $100, marking a significant increase compared to rates recorded in the morning of 155,300 IQD per $100.
Meanwhile, local currency exchange offices in Baghdad also experienced an upward trend. The selling price of the US dollar reached 157,000 IQD, whereas the buying prices reached 156,000 IQD per $100.
In Erbil, the capital of the Kurdistan region, the stock exchange also observed a similar increase. The selling price reached 156,600 IQD, while the buying price reached 156,500 IQD per $100.