Steady gold prices in Baghdad, uptick in Erbil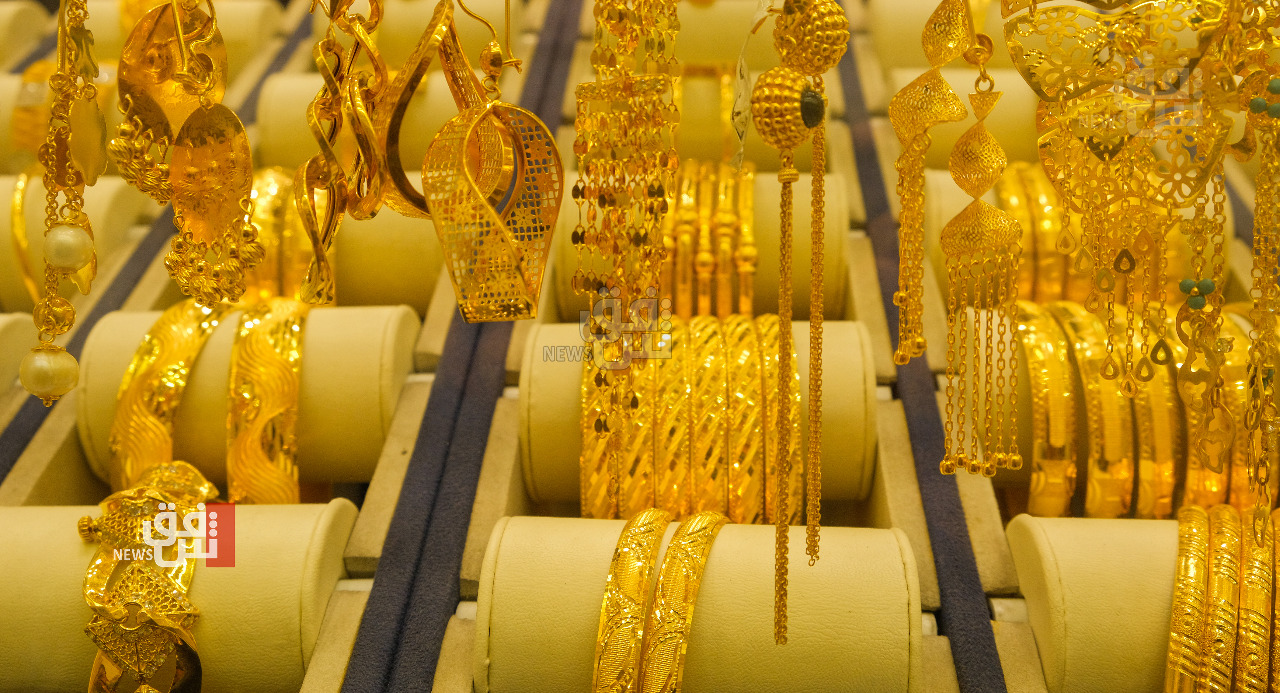 2023-08-27T08:57:50+00:00
Shafaq News / The domestic gold market in the Iraqi capital of Baghdad displayed price stability for both foreign and local gold, while prices in Erbil, the capital of the Kurdistan Region, experienced an upward trajectory on Sunday, August 27, 2023.
A correspondent from Shafaq News Agency reported that wholesale gold prices in Baghdad's iconic Al-Nahr Street witnessed no change from the previous day. The selling price for a single mesghal (approximately 4.6 grams) of 21-karat Gulf, Turkish, and European gold remained at 411,000 dinars, with a purchasing rate of 407,000 dinars, mirroring the rates of the previous Saturday.
Additionally, our correspondent highlighted that the selling price of a single mesghal of 21-karat Iraqi gold maintained its stability at 381,000 dinars, while the purchasing price stood at 377,000 dinars.
In terms of gold prices in jewelry stores, the selling price of a 21-karat Gulf gold mesghal ranged from 415,000 to 425,000 dinars, while the selling price of a 21-karat Iraqi gold mesghal fluctuated between 385,000 and 395,000 dinars.
Gold prices in Erbil exhibited an upward trend, with the selling price of a 24-karat gold mesghal reaching 385,000 dinars, a 22-karat mesghal being sold at 445,000 dinars, a 21-karat mesghal commanding a price of 425,000 dinars, and an 18-karat mesghal being sold at 365,000 dinars.
It's important to note that one mesghal of gold equals approximately five grams.