Over 1.2 Million Iraqi Tourists Visit Turkey in 2022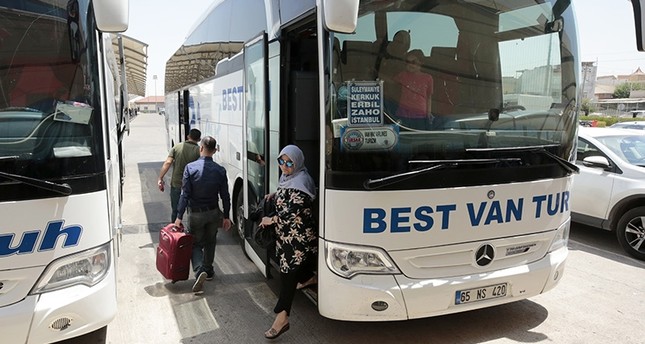 2023-07-22T11:23:58+00:00
Shafaq News/ over 1.2 million Iraqi tourists visited Turkey in 2022, data by the Turkish Ministry of Culture and Tourism showed.
The Turkish Ministry a infograph revealed that "the number of Iraqi tourists to Turkey in 2022 reached 1,208,859," adding that "Iraqi tourists arrived via various means, including air travel 500,955 tourists, highways 656,989 tourists, trains 915 tourists, and by sea and train 36 tourists."
The Ministry indicated that "the proportion of Iraqis among global tourists to Turkey in 2022 was 2.71%."
According to the Ministry's statistics, "Iraq was at the forefront of Arab countries in terms of tourist numbers in the Asian region (excluding Syria due to the lack of statistics), followed by Saudi Arabia with 497,914 tourists, then Jordan with 494,629 tourists, and Kuwait with 480,123 tourists."