Iran reports nearly $3 billion in exports to Iraq during the first four months of the Persian year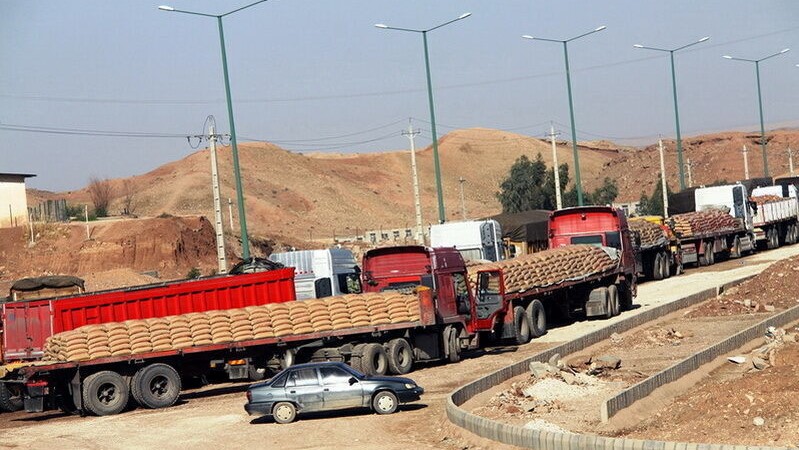 2023-08-22T10:04:44+00:00
Shafaq News/ Farzad Piltan, Director of the Arab and African Affairs Office at the Iranian Trade Development Organization, declared on Tuesday that Iran exported goods to Iraq, valued at nearly $3 billion USD during the first four months of the current Iranian year.
Piltan made those remarks in an interview with Iran's semi-official "Mehr" news agency, discussing the trade situation between Iran and Iraq.
During the interview, Piltan stated that "Iran's exports to Iraq in the first four months of the current Iranian year amounted to about $2.927 billion. This represents an increase of $541 million or a growth of about 23% compared to the same period last year."
He added that "Iran's imports from Iraq during the said period stood at approximately $66 million, marking a decline of 16% compared to the same period of the previous year."
According to Piltan, "the total trade volume between Iran and Iraq during the four months amounted to nearly $2.993 billion."
The Iranian official projected that "Iran's exports to Iraq could reach $10.5 billion by the end of the current year."
"During this period, natural gas exports were around $620 million, iron and steel $350 million, cement $50 million, tomatoes approximately $70 million, eggs worth $60 million, and concentrate at $30 million."
"Iranian agricultural exports to Iraq amounted to $350 million over the same period, which is about 10% of the total exports to the mentioned market."
"The main solutions include trading based on written and official contracts and having detailed and precise information on Iraqi trade laws and regulations, especially those related to bans and import restrictions for Iraq."
He continued, "Currency exchange through official channels, ensuring the credibility of trading parties, and lastly, initiating joint production in Iraq are other prerequisites for trade growth with Iraq."