Four Arab countries sign MoU to boost agricultural cooperation and trade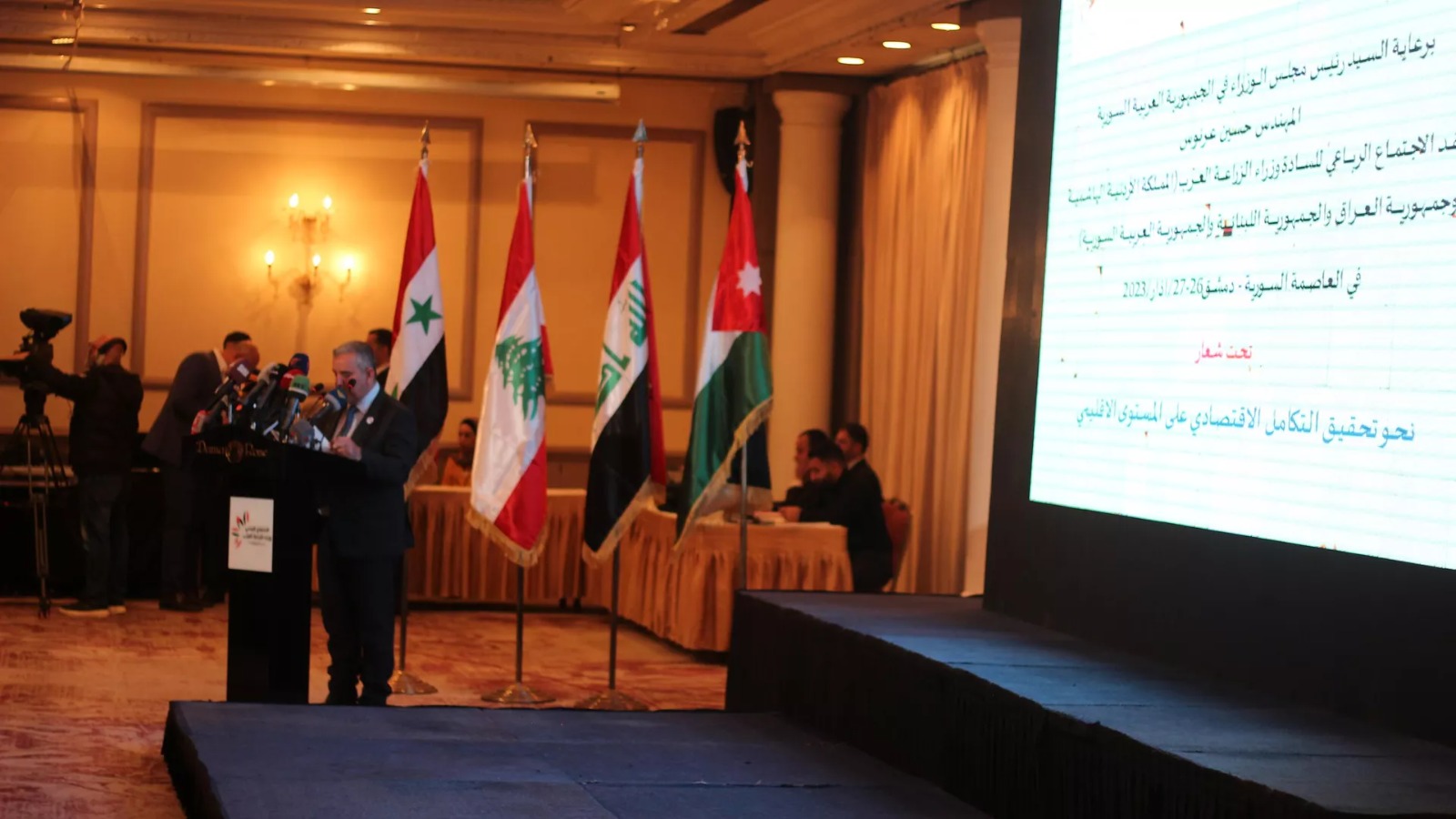 2023-03-27T09:36:33+00:00
Shafaq News / Iraq, Syria, Lebanon, and Jordan on Monday signed a quadrilateral memorandum of understanding (MoU) to enhance cooperation in the agricultural sector and boost trade, promoting integration among the four nations.
The MoU covers the development and strengthening of cooperation in both plant and animal agriculture, the exchange of expertise, information, successful agricultural practices, and management of reserves and parks among the four countries.
Additionally, the agreement encompasses collaboration in the areas of firefighting, climate change, rural development, agricultural guidance, production, animal health, and veterinary medicine.
Iraqi Minister of Agriculture Abbas Al-Aliawi stated that "the agreement serves as a launching pad for joint efforts and cooperation in the agricultural sector, upon which most Arab populations depend, and secures markets for the products of the four countries."
Last year, the four ministers held three meetings, with the first taking place in Iraq in February, the second in Lebanon in July, and the third in Jordan in September.