Washington imposes the tenth round of designations targeting the Iranian regime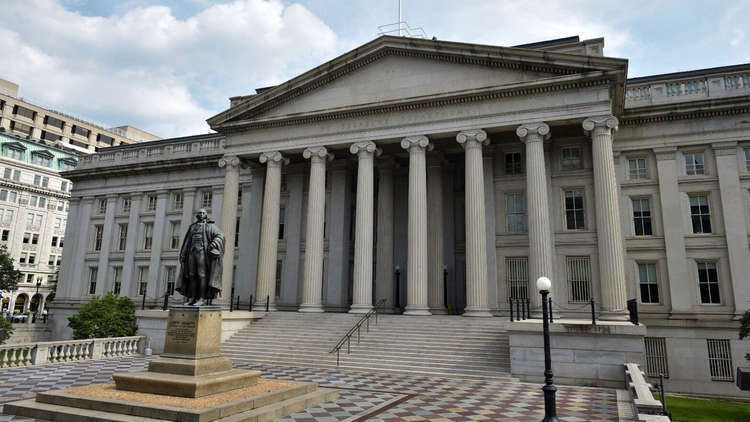 2023-03-08T17:56:50.000000Z
Shafaq News/ On Wednesday, the U.S. Department of the Treasury's Office of Foreign Assets Control (OFAC) imposed more sanctions on "Iranian regime officials and entities," including two senior officials in Iran's prison system who "have been responsible for serious human rights abuses against women and girls."
OFAC also took action against the top commander of the Iranian army and a high-ranking leader in the Islamic Revolutionary Guard Corps (IRGC), and an Iranian official "who was central to the regime's efforts to block internet access."
In addition, OFAC sanctioned three Iranian companies and their leadership for "enabling the violent repression by the Iranian Law Enforcement Forces (LEF) of peaceful protestors, including many women and girls."
The decision came on marking International Women's Day as a message of Washington's "commitment to holding the Iranian regime to account for denying the women and girls of Iran their human rights and dignity."
The Iranian officials are:
Ali Chaharmahali (Chaharmahali), the Director-General of Alborz Province Prisons.
According to OFAC, Protestors sent to prisons under Chaharmahali's oversight have been tortured and pressured into forced confessions.
Dariush Bakhshi (Bakhshi) heads Orumiyeh Central Prison in West Azerbaijan Province, Iran.
"Women in Orumiyeh Central Prison, including protestors, have been subjected to sexual violence and another mistreatment by prison officials and IRGC interrogators."
Mahdi Amiri (Amiri) is the Technical Director of the Cyberspace Affairs Deputy of the Prosecutor General's Office. In this role, "Amiri has worked directly with Iran's chief internet censorship body, the Committee for Determining Instances of Criminal Content (CDICC), and the Iranian Cyber Police to block and censor content on certain websites. In addition, Iranian authorities have repeatedly used internet filterings, such as blocking websites and internet shutdowns, to quell protests by limiting communication and information sharing."
Sayyed Abdolrahim Mousavi (Mousavi) has been the Commander-in-Chief of the Islamic Republic of Iran Army (IRIA) since August 2017. "Units under his control have been involved in the suppression of demonstrations during both the November 2019 economic protests and protests following the death of Mahsa Amini in September 2022. Troops under Mousavi's command used machine guns to fire indiscriminately into crowds of protestors."
Habib Shahsavari (Shahsavari) acts as the IRGC Commander of the Shohada Provincial Corps in West Azerbaijan Province. Shahsavari also served as deputy commander of IRGC's northwest Hamzeh Sayyid al-Shohada Headquarters.
"Shahsavari previously served as the commander of the IRGC's West Azerbaijan Martyrs Corp, where forces under his command reportedly detained and tortured individuals in IRGC intelligence detention centers."
The sanctioned Iranian companies are:
Naji Pas Company (Naji Pas) for " supplying Iran's security services, including the LEF, with equipment and consumable goods from domestic and international suppliers."
Naji Pars Amin Institute (Naji Pars) is licensed by the LEF to provide "a wide range of protection and security services for various Iranian businesses and government facilities under the supervision of the LEF."
Entebagh Gostar Sepehr Company, for "manufacturing or importing a wide variety of police-related equipment, much of which is used by the LEF to suppress protests violently."