U.S. patience with Iran on renewing nuclear talks "not unlimited": State Department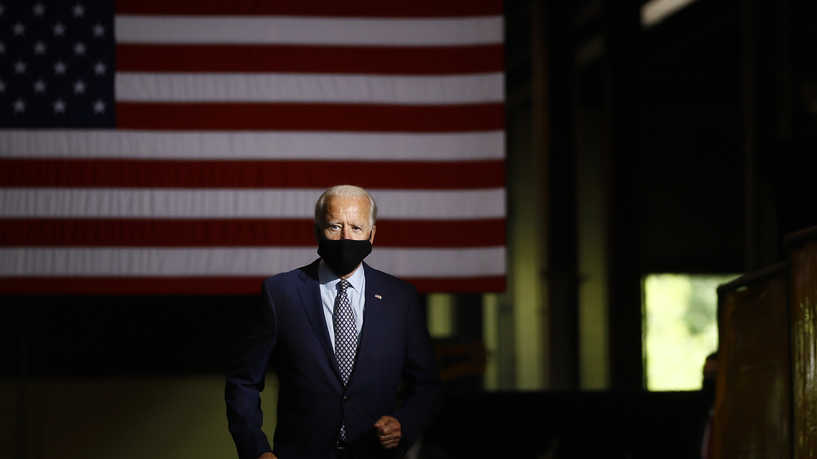 2021-02-24T21:16:43.000000Z
Shafaq News/ The United States' patience with Iran on returning to discussions over the 2015 nuclear deal is "not unlimited," State Department spokesman Ned Price said on Wednesday.
Iran has not formally responded to a U.S. offer last week to talk with Iran in a joint meeting with the countries that negotiated the deal.
Asked at a news briefing whether there was an expiration date on the offer, Price said Iran's moves away from compliance with the 2015 agreement's restrictions on its nuclear activities made the issue an "urgent challenge" for the United States.
"Our patience is not unlimited, but we do believe, and the president has been clear on this ... that the most effective way to ensure Iran could never acquire a nuclear weapon was through diplomacy," Price said.
On Tuesday, a virtual meeting of France, Germany, and the United Kingdom – the so-called E3 –said "the E3 and the United States expressed their shared fundamental security interest in upholding the nuclear non-proliferation regime and ensuring that Iran can never develop a nuclear weapon. In this context, the conclusion of the JCPOA was a key achievement of multilateral diplomacy. The E3 welcomed the United States' stated intention to return to diplomacy with Iran as well as the resumption of a confident and in-depth dialogue between the E3 and the United States."
"The E3 and the United States affirmed their shared objective of Iran's return to full compliance with its commitments under the JCPOA. Secretary Blinken reiterated that, as President Biden has said, if Iran comes back into strict compliance with its commitments under the JCPOA, the United States will do the same and is prepared to engage in discussions with Iran toward that end. 
In this context, the E3 and the US called on Iran not to take any additional steps, in particular with respect to the suspension of the Additional Protocol and to any limitations on IAEA verification activities in Iran. The E3 and the United States are united in underlining the dangerous nature of a decision to limit IAEA access, and urge Iran to consider the consequences of such grave action, particularly at this time of renewed diplomatic opportunity. They reiterated their full support for the professional and impartial role of the IAEA and its Director General and their efforts to implement the necessary verification and monitoring of Iran's nuclear commitments under the JCPOA. "
"The E3 and the United States also expressed their shared concerns over Iran's recent actions to produce both uranium enriched up to 20% and uranium metal. These activities have no credible civil justification. Uranium metal production is a key step in the development of a nuclear weapon.
The E3 welcomed the prospect of a U.S. and Iranian return to compliance with the JCPOA. The E3 and the United States affirmed their determination to then strengthen the JCPOA and, together with regional parties and the wider international community, address broader security concerns related to Iran's missile programs and regional activities. We are committed to working together toward these goals. "