Syria brought Wagner Group fighters to heel as mutiny unfolded in Russia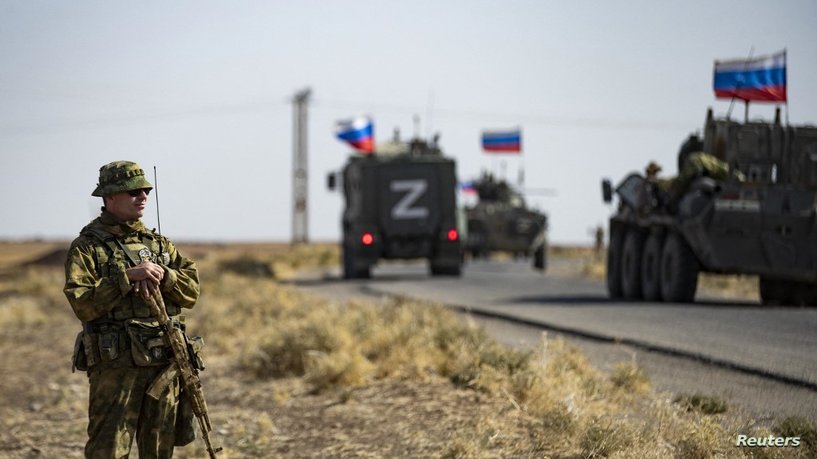 2023-07-07T17:30:47+00:00
Shafaq News / As Wagner mercenaries advanced on Moscow in an attempted mutiny in late June, authorities in Syria and Russian military commanders there took a series of swift measures against local Wagner operatives to prevent the uprising spreading, according to six sources familiar with the matter.
The previously unreported crackdown included blocking phone lines, summoning around a dozen Wagner commanders to a Russian military base, and ordering mercenary fighters to sign new contracts with the Russian defence ministry or promptly leave Syria, according to the sources, who include Syrian security officials, sources based near deployed Russian forces, and regional officials.
The sources declined to be named in order to discuss sensitive military information. Syria's government, Russia's defence ministry and Wagner in Russia did not respond to requests for comment.
The measures showed how Syrian authorities moved quickly to bring the mercenary force to heel, worried that their key military partner Russia was distracted by events back home, according to two Syrian sources informed of the deployments.
"Wagner's role in Syria - as it was playing it before - is over," said Nawar Shaban, researcher at Omran Center for Strategic Studies, an Istanbul-based independent research group focused on Syria. "Given the events, their relationship with the Syrian defence ministry is now over."
Damascus has not publicly commented on the June 23-24 Wagner mutiny in which mercenary boss Yevgeny Prigozhin ordered his men fighting for Russia in Ukraine to march on Moscow before a deal brokered by Belarus saw them turn back and many exiled.
(Reuters)