Putin, Zelensky visit Türkiye for talks with Erdogan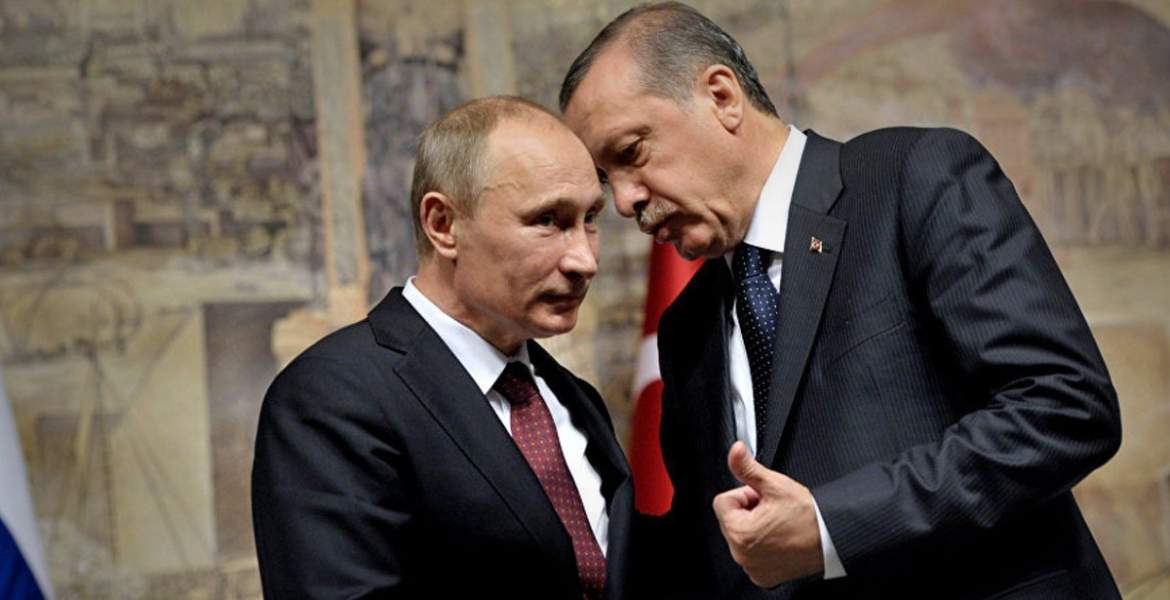 2023-06-01T20:35:23+00:00
Shafaq News / Russian President Vladimir Putin and Ukrainian President Volodymyr Zelenskyy are expected to visit Türkiye to meet with President Recep Tayyip Erdoğan soon, a report revealed.
Both leaders are expected to visit Erdoğan to discuss the situation of the war and the fate of the Black Sea Grain Initiative, Hürriyet Daily reported.
On Monday, Russia warned that the grain deal was in danger unless a U.N. agreement to overcome obstacles to Russian grain and fertilizer exports is fulfilled.
The deal allows the safe wartime export of foodstuff, mainly grain, from three Ukrainian Black Sea ports. A simultaneous agreement required the United Nations to help Russia overcome any obstacles to its grain and fertilizer exports for three years.
Moscow has reluctantly agreed to extend the grain deal until July 17 but said more progress had to be made to advance its own interests.
U.N. officials and analysts warned that a failure to extend the Black Sea Grain Initiative could hurt countries in Africa, the Middle East and parts of Asia that rely on Ukrainian wheat, barley, vegetable oil and other affordable food products, especially as drought takes a toll. The deal helped lower prices of food commodities like wheat over the last year, but that relief has not reached kitchen tables.
Officials from Russia, Ukraine, Türkiye and the U.N. make up a Joint Coordination Centre (JCC) in Istanbul, which implements the Black Sea export deal.
Erdoğan has frequently said Türkiye is ready to undertake the role of mediator for the facilitation of permanent peace between the two warring countries, Daily Sabah reports.
(Business Media Georgia)