Multinational naval alliance concludes maritime naneuvers in the gulf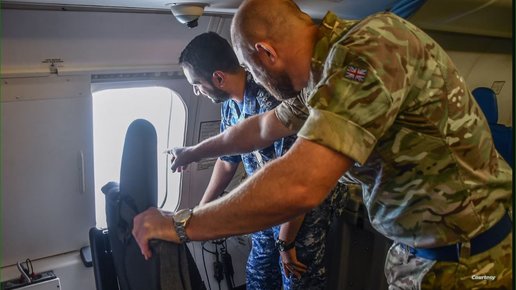 2023-07-28T17:00:41+00:00
Shafaq News / A multinational maritime coalition comprising representatives from the United States, Bahrain, and the United Kingdom recently concluded a series of maritime maneuvers in the Gulf. The alliance, which includes 11 nations, conducted exercises in the waters near the Strait of Hormuz, with the primary objectives of upholding regional maritime security and fostering enhanced communication and coordination among the naval forces of partnering nations.
The United States Central Command stated that the exercises further support the multilateral efforts led by the United States to increase rotational deployments of forces patrolling in and around the Strait of Hormuz alongside alliance partners. This comes in the aftermath of a string of ship seizures by Iran three months ago, which prompted the need for a unified and coordinated response to safeguard commercial shipping routes in the region.
Among the partner nations in the alliance are Albania, Bahrain, Estonia, Latvia, Lithuania, Romania, Saudi Arabia, Seychelles, the United Arab Emirates, the United Kingdom, and the United States.
British Brigadier Peter Loughton expressed his satisfaction with the outcomes of the month-long exercise, stating, "I am pleased with the results of this month's training."
The U.S. Central Command quoted him saying, "We are strongest when we leverage our regional partnerships... Operating as an alliance highlights our collective commitment to maintaining regional maritime security."