Joe Biden: 'inshallah' we'll see Donald Trump's taxes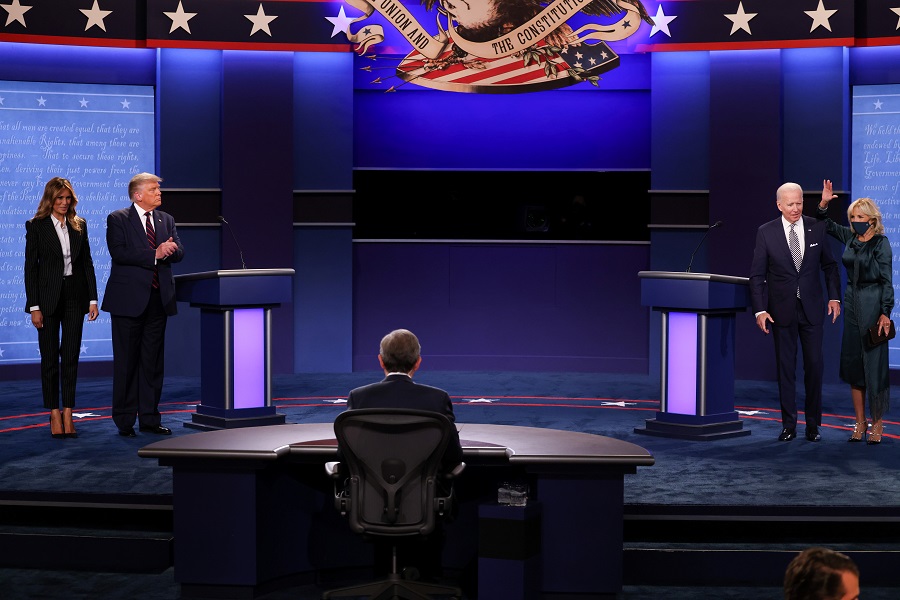 2020-09-30T05:30:38+00:00
Shafaq news/ During the first US presidential debate of the 2020 campaign, former vice president Joe Biden pushed his rival President Donald Trump to release his tax returns hours after releasing his own.
Responding to questions raised by The New York Times this week that reported the president paid just $750 in federal income taxes in 2016 and 2017, and none in 10 of the previous 15 years, Trump said they would release his records "when they were ready."
Biden chimed in, "when? Inshallah," using the Arabic word for "God willing."
While the term is often used sincerely, colloquially it can also be used to indicate something unlikely to happen.
Hours before his first head-to-head, the Democratic presidential nominee and his running mate Kamala Harris both released their 2019 tax returns.
However, Trump has long kept his personal financial records secret and portrayed himself as a shrewd businessman.
Around 40 minutes into Tuesday's debate the issue was brought up with Trump claiming to be paying "millions" in income tax but refusing to detail when he would release his returns.
Trump responded, last Sunday to the New York Times by stressing that this matter is fake and incorrect. "