Iraq, Iran to ensure security measures for Arbaeen pilgrimage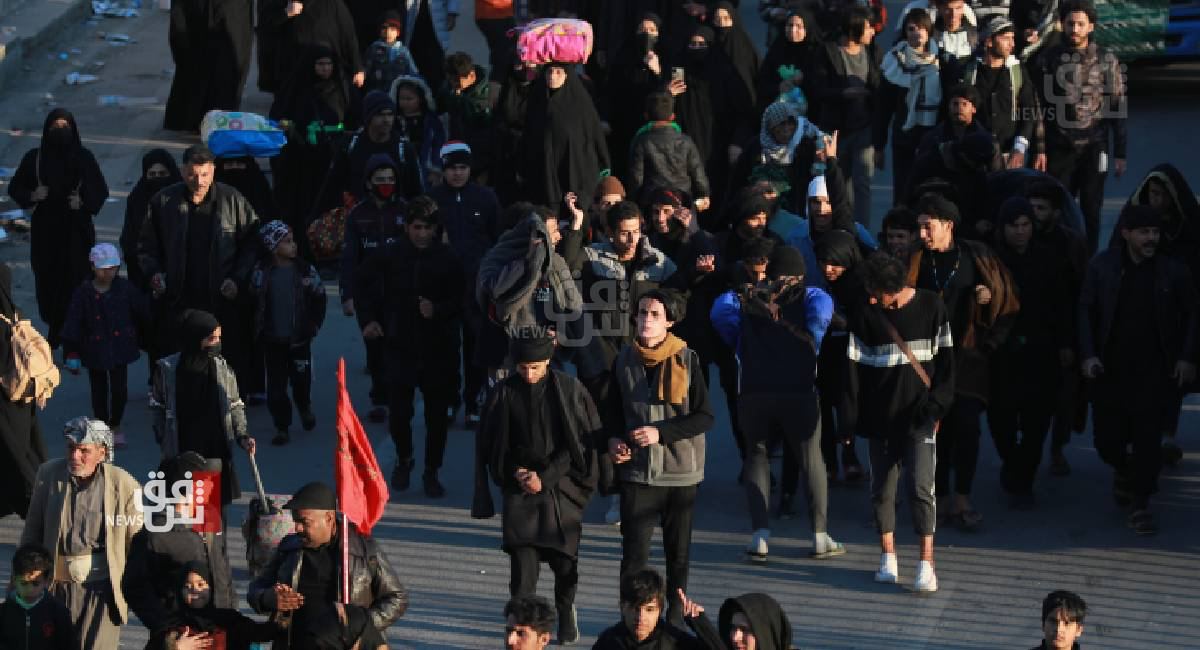 2023-08-29T19:48:05+00:00
Shafaq News / Iranian authorities announced their continued coordination with the Iraqi side to secure the procedures for Iranian visitors participating in the Arbaeen pilgrimage. They also emphasized preventing the illegal entry and exit of travelers across the shared borders.
Ahmad Ali Koudarzi, the Commander of Iran's Border Guard, made these statements during his visit to the "Jazabeh" border crossing in Khuzestan province. He noted that thorough field visits and aerial surveillance have taken place along the border. Koudarzi highlighted the strong security measures in place at the nation's borders and the effective diplomatic coordination with Iraq.
"We have coordinated with Iraq in several stages and agreed to exchange news and border-related information. Our joint aim is to prevent the illegal entry and exit of citizens. Additionally, we have coordinated on issues related to the entry and exit of weapons or any prohibited activities to ensure a high level of security for the visitors at all border crossings in both countries," Koudarzi explained.
He assured that there were no issues regarding the entry of a large number of visitors to Iraq through the six border crossings for the participation in the Arbaeen pilgrimage of Imam Hussein.
Koudarzi highlighted the good coordination between domestic security forces, border guards, and the relevant agencies overseeing the Arbaeen pilgrimage. He pointed out that large crowds of visitors have already reached the Mehran border and are moving smoothly and calmly. He also noted that the Jazabeh border is filled with visitors who are moving smoothly without interruption.
Koudarzi encouraged pilgrims to choose the nearest border crossing, which is close to their residential areas, from among the six border crossings with Iraq.