Iranian Forces and Taliban Exchange Fire on Iran-Afghanistan Border Amid Tensions over Water Distribution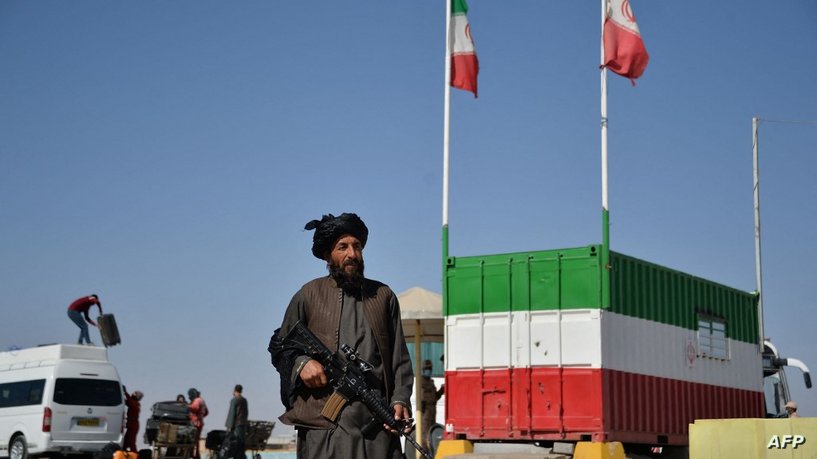 2023-05-27T19:58:42+00:00
Shafaq News/ According to Iranian police, Iranian forces and Taliban engaged in a brief exchange of fire on Saturday in the town of Sassuolo, on the border between Iran and Afghanistan.
The incident occurred amidst tensions between Tehran and Kabul over the distribution of water from the Helmand River, which has been impacted by a dam affecting the water flow to Iran, a country suffering from drought.
The commander of the Iranian Internal Security Forces, Qassem Rezaei, confirmed that Taliban forces targeted the police headquarters in Sassuolo and faced a decisive response from Iranian border guards. As a result, the Iranian Border Guard Commander issued warnings to the Taliban under border protocols.
The Associated Press reported that the clashes resulted in casualties on both sides, with two people reported dead, one from each side, according to Abdul Nafie Thakur, a spokesman for the Afghan Interior Ministry.
The Iranian government has not officially acknowledged any deaths, although the Tehran Times, an English-language newspaper, claimed that three Iranian border guards were killed in the fighting. Additionally, a major border crossing between Iran and Afghanistan was closed.
Iran shares a border of over 900 km with Afghanistan, but it does not officially recognize the Taliban government. However, last week, Iran issued a warning, stating that it reserves the right to take necessary measures in response to the escalating dispute with Afghanistan over the dam on the Helmand River.
The Taliban spokesman, Zabihullah Mujahid, had previously stated that Kabul is committed to fulfilling its obligations regarding the water issue, but he attributed the decreased water level to severe drought. He urged Iran not to repeat what he called "inappropriate statements" that could harm the relations between the two countries.