Erdoğan: We will not allow the destabilization of Kirkuk's security and unity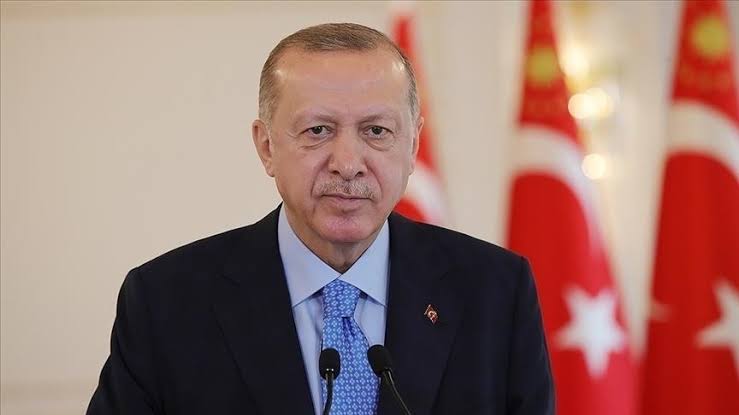 2023-09-05T11:23:52+00:00
Shafaq News / Turkish President Recep Tayyip Erdoğan weighed in on the unfolding developments in Iraq's Kirkuk governorate on Tuesday, stressing Ankara's commitment to maintaining the security and unity of Kirkuk.
As reported by the Anadolu News Agency, Erdoğan highlighted that Kirkuk, with its diverse cultural tapestry, has evolved into a region where various cultures coexist harmoniously. He affirmed Turkey's resolve not to permit any compromise on the security and territorial integrity of this vital area.
Erdoğan further added, "It is imperative to refrain from any activities that could potentially alter Kirkuk's demographic makeup, all in the interest of preserving peace in the region."
Meanwhile, Nasser Kanaani, the spokesperson for the Iranian Ministry of Foreign Affairs, offered insights into the situation, stating, "Iran respects Iraq's sovereignty and refrains from involvement in its internal affairs. We trust that the Iraqi authorities are doing their utmost to address these matters. Supporting Iraq's internal stability and the efforts of its central government hold paramount importance for us."
Kanaani went on to emphasize Iran's commitment to fostering stability and security in neighboring nations, underlining Iran's readiness to respond to requests for assistance and contribute to achieving stability or resolving disputes in those countries.
He concluded by affirming that "the Iraqi government possesses the strength and capability to provide security. Should assistance be sought and requested, Iran stands prepared to extend its support."
In recent days, Kirkuk has witnessed protests led by demonstrators aligned with various political factions representing Arab and Turkmen interests. These protests culminated in the blockage of the main road connecting the governorate to Erbil. The demonstrators' actions were prompted by the Kurdistan Democratic Party's (KDP) intention to reopen its offices in Kirkuk, following a political agreement with the Coalition of State Administration, which comprises the political forces constituting Iraq's current federal government, led by Prime Minister Mohammed Shia Al Sudani.
On Saturday evening, Kirkuk experienced a separate demonstration led by Kurdish protesters, primarily residing in areas with a Kurdish majority. Their demands included the reopening of the road and the cessation of sit-ins at the KDP's headquarters. Tragically, this peaceful protest met with gunfire, resulting in casualties and injuries.
In response to these tensions and protests in Kurdish areas, Iraqi security authorities have imposed a curfew in Kirkuk to maintain order and stability.