Coalition forces shoot down suspected Iranian-affiliated drone in Syria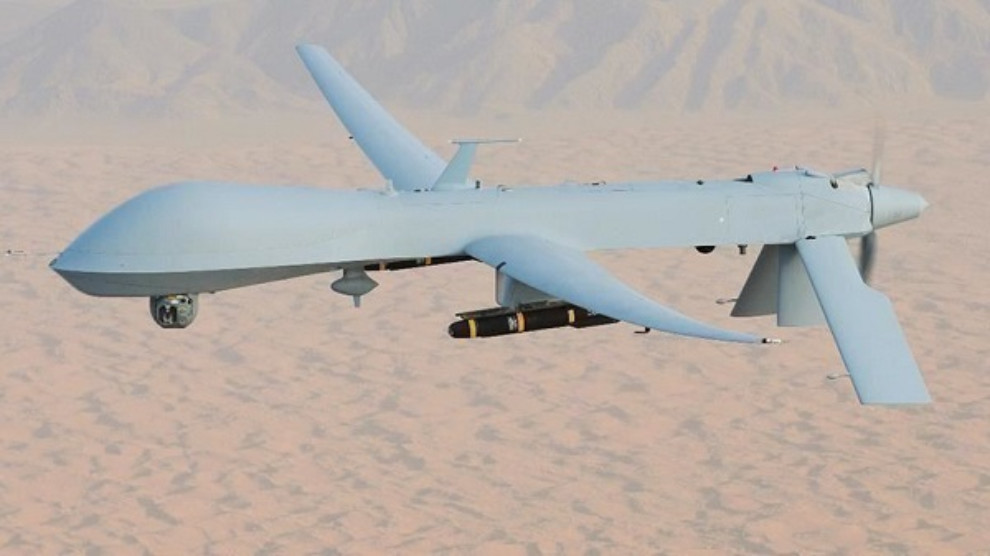 2023-04-10T18:31:37+00:00
Shafaq News / The Coalition forces stationed at a US base in the Koniko gas field in Deir al-Zor, eastern Syria, shot down a suspected drone belonging to Iran-backed factions.
According to the Syrian Observatory for Human Rights, "a balloon belonging to the Coalition flew over the area, amid the mobilization of forces inside the US base." Recently, there have been mutual attacks between Iranian-backed factions and Coalition forces in eastern Syria, amidst a state of alert.
The Observatory reported violent explosions in the northern countryside of Deir al-Zor a few days ago, as part of live ammunition military exercises for Coalition forces in the Koniko gas field to increase their combat readiness.