CENTCOM's Commander visits northeastern Syria, pledges to put more pressure on ISIS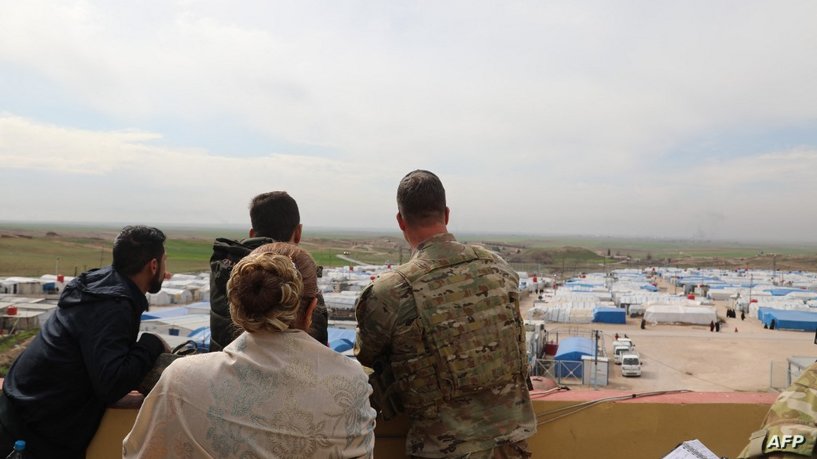 2023-03-11T21:06:44+00:00
Shafaq News/ Earlier this week, the Commander of the US Central Command, Gen. Micheal "Erik" Kurilla, headed to northeast Syria to visit the American troops and critical sites to ensure the enduring defeat of ISIS.
It is Kurilla's 11th visit to the area within a year.
In a statement, CENTOM said the General visited the Syrian Democratic Forces (SDF), a Kurdish ally to the United States, and the US forces. He also visited prisons and camps that hold ISIS fighters and families.
Kurilla also met with analysts and leaders.
"While the Coalition to Defeat ISIS has significantly degraded the group's capability, ISIS retains the ability to inspire, direct, organize, and lead attacks in the region and abroad." The statement explained.
Moreover, General Michael Kurilla visited a detention facility with more than 5,000 prisoners in Hasaka.
"At the detention facility, General Kurilla observed the structural damage incurred during the January 2022 ISIS attack," he said.
"There is no military solution to this ISIS detainee population… our partners, and we must continue to detain them securely while working with their countries to repatriate and rehabilitate them or find a prosecutorial way forward."
Later, Gen. Kurilla visited the Roj and al-Hol camps that host thousands of ISIS families.
"There is no military solution to this problem—the only solution to the lingering threat posed by ISIS in the camp is the repatriation, rehabilitation, and reintegration of residents to their countries of origin."
"Alongside the SDF, we continue to put pressure on ISIS in Syria…the fight against ISIS is a fight for security and stability of not only Syria and Iraq, but the entire region. We absolutely cannot allow a resurgence of ISIS." Kurilla added.