Border clashes erupt between Armenia and Azerbaijan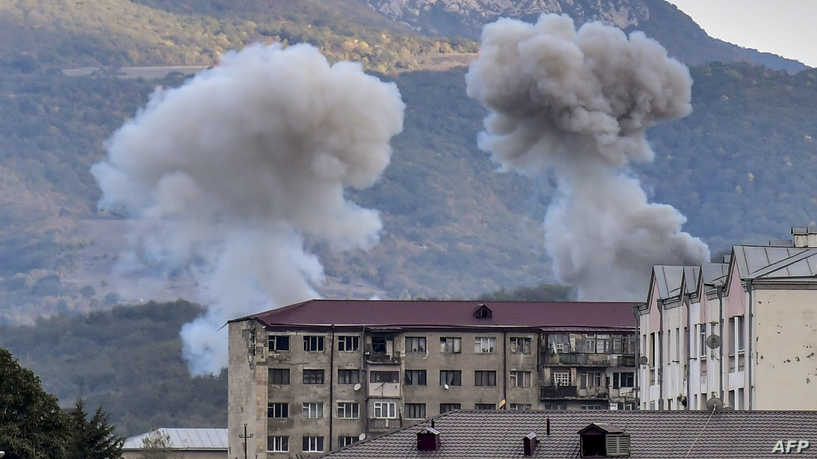 2023-09-01T19:40:47+00:00
Shafaq News/ Border clashes have occurred between Armenia and Azerbaijan, leading to casualties.
The Armenian Ministry of Defense reported that two Armenian soldiers were killed and another injured in a bombing near the town of Sotak on the border with Azerbaijan. Armenia also alleged that Azerbaijan had sent additional military reinforcements towards Sotek.
On the other hand, Azerbaijan claimed that Armenia had initiated hostilities by using drones to attack sites in the Kalbajar region, injuring two Azerbaijani soldiers. Azerbaijan stated that it had responded to Armenia's attack. The authenticity of these claims from both sides has not been independently verified.
The border area between Armenia and Azerbaijan has been a longstanding source of tension, with sporadic clashes occurring since a ceasefire agreement in 2020. The conflict between the two countries has its roots in disputes over the Nagorno-Karabakh region, which has an Armenian majority but is internationally recognized as part of Azerbaijan. The two nations fought wars in the area in the early 1990s and 2020.
Following the 2020 war, a ceasefire mediated by Russia was established, and Russian soldiers were deployed to oversee compliance with the ceasefire in Nagorno-Karabakh. However, Armenia has voiced concerns about the effectiveness of Russian peacekeeping efforts.
This year, the United States initiated mediation talks between Armenia and Azerbaijan to seek a lasting solution to the ongoing conflict. The discussions took place in Washington, with US Secretary of State Anthony Blinken acknowledging that significant work remained to reach a final agreement between the two countries.