AFAD: +216,000 were evacuated from the quake zone in Turkey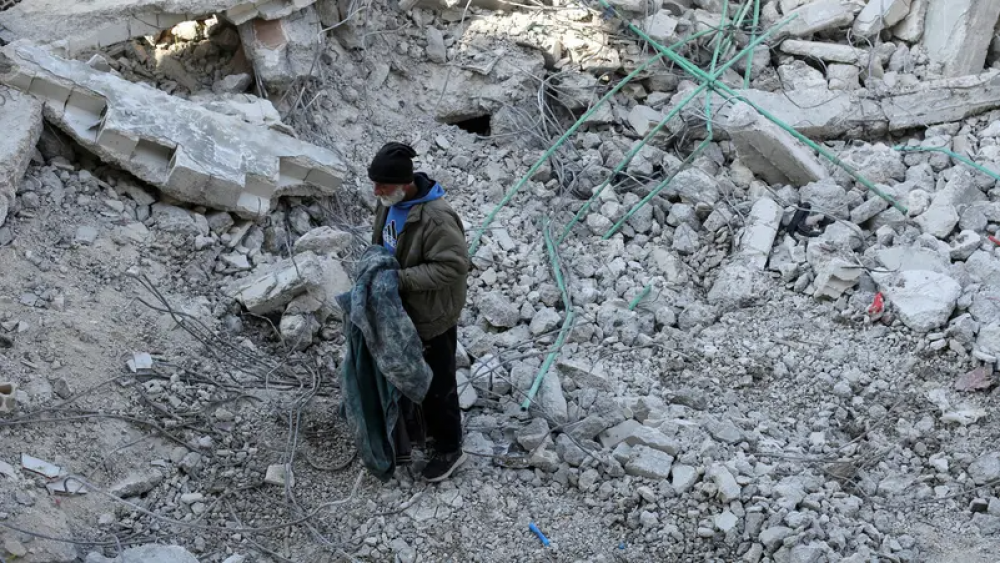 2023-02-16T10:28:38+00:00
Shafaq News/ The death toll from devastating earthquakes in Turkey has passed 36,000, the country's Disaster and Emergency Management Presidency (AFAD) said in a statement on Thursday.
"The number of people killed in the earthquakes that took place in the Kahramanmaras province on February 6 currently stands at 36,187. As many as 108,068 people suffered injuries. Over 4,300 aftershocks have been recorded in the region since the first quake," the statement reads.
The agency noted that over 216,000 people had been evacuated from the disaster zone.
AFAD General Director for Earthquake Risk Reduction, Orhan Tatar, said on Wednesday that the two most powerful earthquakes had lasted two minutes. According to the agency's experts, the ground moved 7.3 meters.
A total of 30 quadrillion joules of energy was released, Tatar added.