Kurdistan was the first respondent to Ankara's emergency assistance call: Turkish diplomat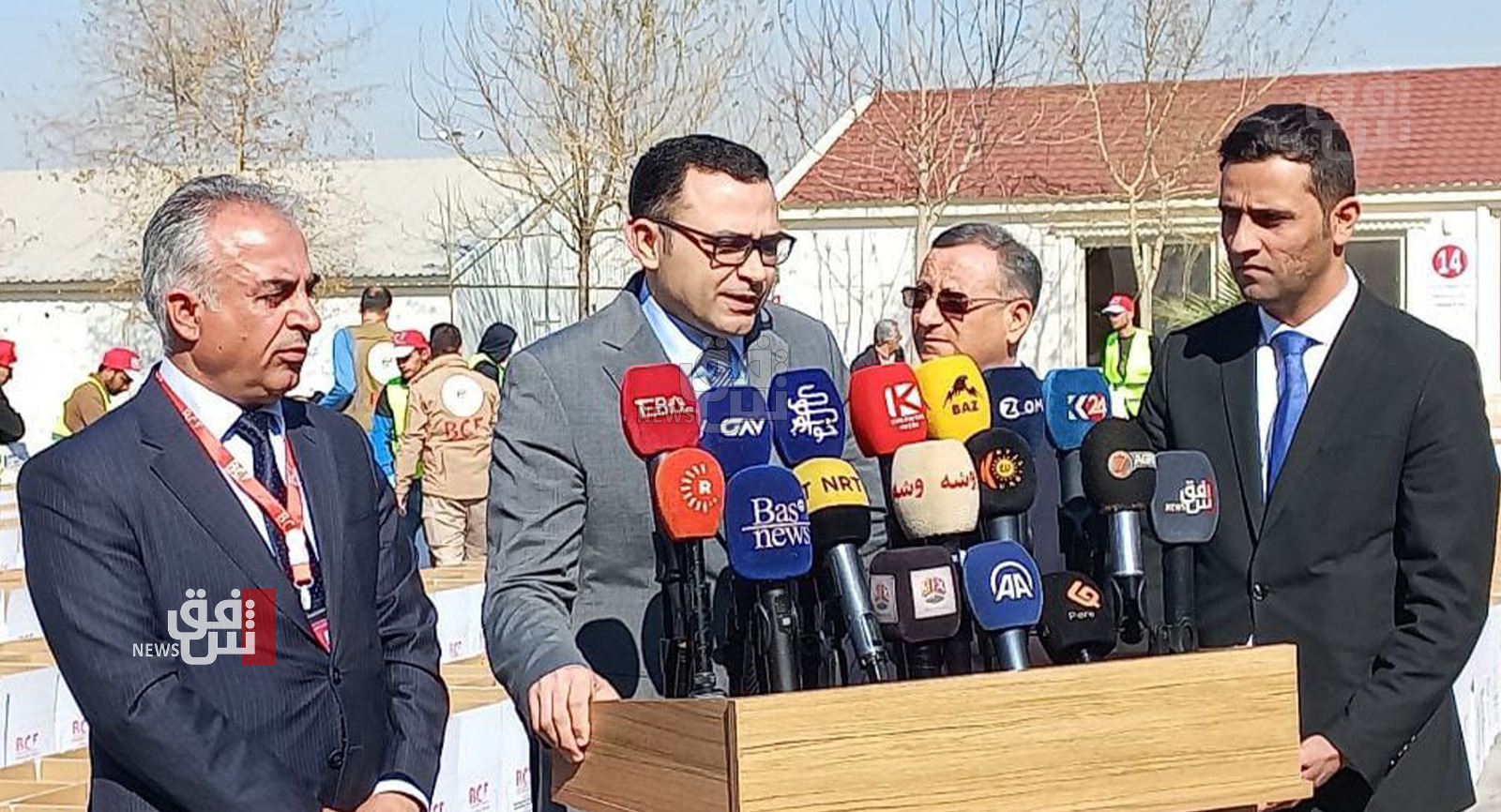 2023-02-23T11:49:01+00:00
Shafaq News/ The Kurdistan region was the first respondent to the emergency assistance call Ankara issued in the aftermath of the devastating earthquakes that killed nearly 50 thousand persons in Turkey and Syria, Consul-General Mehmet Mevlut Yakut said on Thursday.
Yakut's remarks came in a joint press conference with the chairperson of the Barzani Charity Foundation (BCF), Musa Ahmed, in the capital city of the Kurdistan region, Erbil, earlier today.
"More than 100 states offered a helping hand to Turkey," he noted, "the first and fastest respondent to the emergency assistance appeal his country issued was the government and people of Iraq's Kurdistan region."
The diplomat thanked the Barzani Charity Foundation for the assistance it provided, vowing to provide all the necessary facilities for their ongoing services in the quake-affected territories.
Musa said, "BCF -in cooperation with Kurdistan's ministries of health and Interior, Iraqi Red Crescent, and a group of private companies- only did its duty toward the quake victims."
"The foundation work spanned over three stages: first, delivering emergency aid. Second, providing tents and caravans to shelter the victims. Third, reconstruction; we hope to contribute to this stage within the limit of our capabilities," he explained.
Ahmed urged the Turkish government to cooperate with the foundation in order to deliver emergency aid to quake-hit areas in Syria's Afrin and Jandaris.
The number of people killed in Turkey in this month's devastating earthquakes has risen to 43,556, the country's Interior Minister Suleyman Soylu said overnight.
Soylu told state broadcaster TRT Haber that there had been 7,930 aftershocks following the first quake on Feb. 6 and that more than 600,000 apartments and 150,000 commercial premises had suffered at least moderate damage.