25 Killed in clashes in Deir Ezzor Countryside, including SDF Members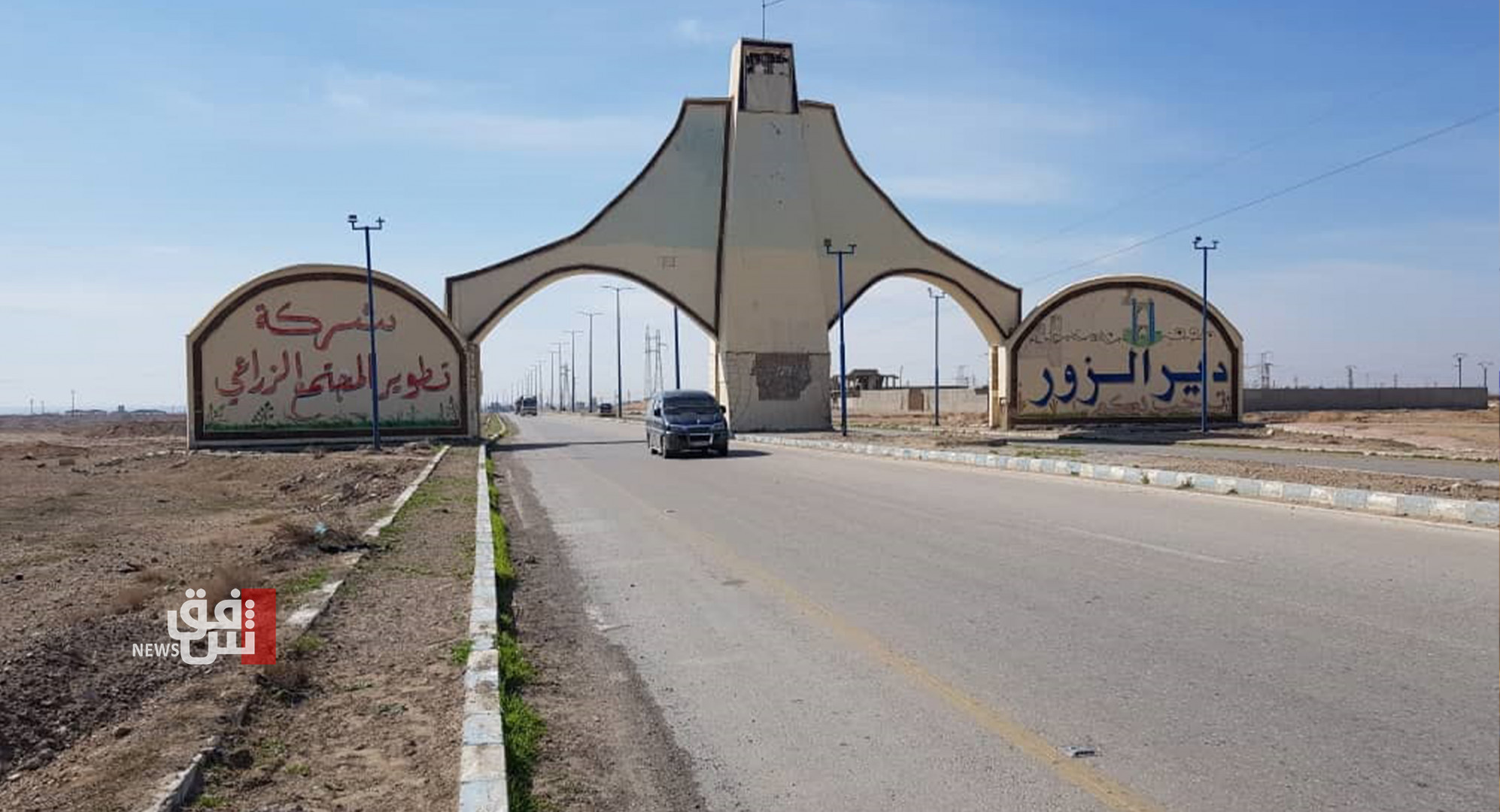 2023-08-30T10:28:14+00:00
Shafaq News/ 25 individuals, which included six members of the Syrian Democratic Forces (SDF) have lost their lives amidst clashes that erupted in the Deir Ezzor countryside involving tribal gunmen.
According to the Syrian Observatory for Human Rights (SOHR), the ongoing clashes with tribal gunmen from the Deir Ezzor Military Council resulted in the deaths of three SDF members in the towns of Al-Azba and Al-Harijiyeh in Deir Ezzor's countryside.
Concurrent with the confrontations occurring across various areas, elements of the Syrian Democratic Forces targeted two vehicles belonging to the "National Defense Forces (NDF)" at the Salhia crossing, leading to the detonation of one of the vehicles.
NDF in Syria is a pro-government militia formed in 2012 by the Syrian government during the Syrian Civil War. It is a part-time volunteer reserve component of the Syrian Armed Forces.
Amidst the turmoil, civilians residing in the town of Al-Izba reportedly vacated the area in response to the intensifying clashes.
Reports detailed that gunmen from the Deir Ezzor Military Council and members of certain clans were confronted with a military checkpoint and a military police headquarters of the SDF in Gharanij, situated east of Deir Ezzor. The skirmish involved the usage of machine guns, with checkpoint personnel clashing with the assailants.
Additional incidents encompassed the targeting of the General Command headquarters of the SDF in a mountain overlooking the city of al-Basira in Deir Ezzor's eastern countryside. The attackers successfully seized control of two military checkpoints near the headquarters.
Further developments unfolded as the commandos and operations units of the Internal Security Forces "Asayish" established control over sections of the town of Al-Izba situated in Deir Ezzor's northern countryside.
The reported tally of fatalities stemming from the clashes that commenced on Sunday, August 27, stands at 25. The casualties comprise three civilians (including two children and a woman), 16 tribal militants, and six members of the SDF. Furthermore, 15 individuals were reported to have sustained injuries. SOHR said.