Report: Iran supports group that threatens US, Israel from Syria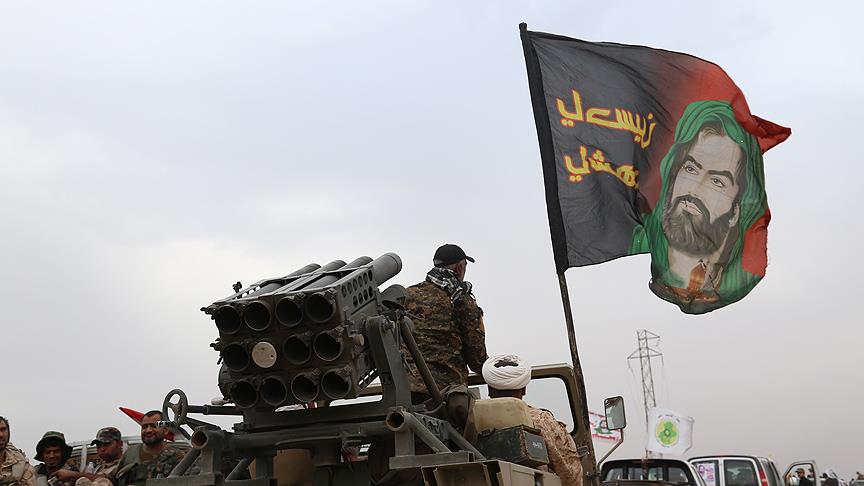 2023-07-24T20:53:27+00:00
Shafaq News / Iran is supporting forces in Syria that are "preparing and gathering capabilities to be able to cause a threat to American forces in Syria and to Israel," an unnamed official told Newsweek's Tom O'Connor on Friday. The revelation sheds light on Iranian-backed fighter divisions in Syria that have actually been a threat to the region for years.
"Armed with precision-guided munitions and both attack and spy drones, along with a broad array of lighter weaponry, the division conducted an intensive barrage of drone and rocket attacks that hit the US military garrison in southeastern Al-Tanf in October 2021, according to the intelligence official," Newsweek reported.
According to the report, this information is based on an "intelligence official, who requested anonymity due to the sensitive nature of the information."
Nevertheless, this information has been provided to US officials, the article said, shedding light on what it called the Imam Hossein Division, which is linked to the Quds Force of Iran's Islamic Revolutionary Guard Corps (IRGC).
"The Division represents a multi-national combat force made up of thousands of fighters from around the Middle East… Today, the Division's structure maintains thousands of fighters in the Syrian arena," the report said. "Most of the operatives are Syrian, although some are from Lebanon, Afghanistan, Pakistan, Yemen, Sudan, and other countries."
The group has "powerful and robust capabilities," the report said, adding that the unit has fighters from a number of countries that Iran has drawn support from in the past, including Lebanon and Yemen, and Shi'ites from Pakistan and Afghanistan.
The report referenced past attacks, such as in January 2019, when a rocket was fired at Israel. The IDF at the time said: "The Iranian Quds Force fired an Iranian-made rocket from Syrian territory at a civilian ski resort on Mount Hermon, northern Israel... [the] Iron Dome Aerial Defense System successfully intercepted the rocket before it could harm any civilians."
The report also mentioned the drone threat that emerged near the Golan Heights later that year in August, which led to Israel taking out a "killer drone" team that month.
THE PRESENCE of Iran's international unit of fighters in Syria is not new. Since the Syrian Civil War began in 2011, Iran has been helping the Syrian regime, recruiting men from Shi'ite communities in Afghanistan, Pakistan and Iraq to join, including Hezbollah. At first, some went to defend a shrine near Damascus before engaging in other battles.
Claims that Iran formed a "second Hezbollah in Syria" date as far back as 2014, and they were also made by IRGC Gen. Hossein Hamedani, according to an article in 2016 by Phillip Smyth at the Washington Institute for Near East Studies. Hamedani named the unit as Liwa al-Imam al-Hussein (LIH), which was "deployed to the southern city of Daraa and north of Damascus in Qalamoun." Hamedani was killed in 2015.
"Iranian-backed militants are building new military sites south of Damascus City, likely as part of the Iranian effort to secure transportation routes throughout Syria and connecting to the Golan Heights and Lebanon," the Institute for the Study of War wrote last month. "The Iranian-backed Iraqi Imam Hussein Brigades seized land to build a military headquarters and storage center in Khan al Shih in southern Damascus in mid-June. Lebanese Hezbollah also seized land for a headquarters and underground storage facility about 12 miles away, near the Mezzeh Military Airport, on June 17."
According to the Newsweek report, the Imam Hossein unit was formed in 2016 by Quds Force commander Qasem Soleimani. The unit's name is shared with many Imam Hossein sites and entities in Iraq or linked to Iran and Shi'ite Muslim tradition. There is an Imam Hossein (Hussein) shrine in Karbala, Iraq. There is an Imam Hossein University in Tehran linked to the IRGC.
(Jerusalem Post)