KRG delegation meets Saleh, Abdul-Mahdi and Al-Kathemi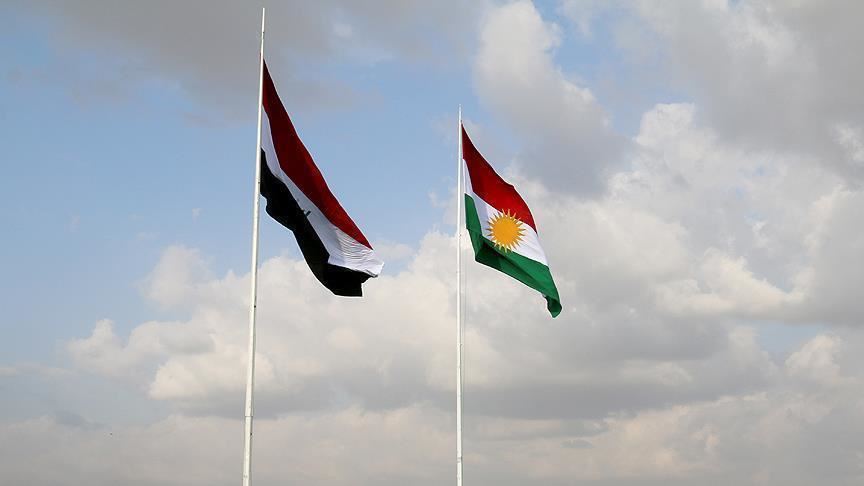 2020-04-20T13:00:08+00:00
Shafaq News / The Iraqi President of the Republic Barham Salih met on Monday in the Peace Palace in Baghdad, a delegation of Kurdistan Regional Government (KRG) headed by Minister of Finance, Awat Sheikh Janab.
A statement issued by the Presidency stated that Saleh stressed, during the meeting, the need for consultation and coordination among all parties and political forces regarding the formation of a new government that represents all Iraqis and is able to meet legitimate demands and achieve the required reforms.
 He stressed the importance of relying on the constitution and the national interest to solve outstanding issues between the federal government and the region, and to reach common visions that overcome obstacles to provide the necessary services, and protect the rights of all Iraqis.
In turn, the delegation stressed the keenness of KRG to find common understandings with the federal government for all outstanding issues in order to strengthen cooperation and joint action to overcome the current conditions that Iraq is going through.
 During the meeting, ways to combat Corona epidemic were discussed, and joint coordination to limit the spread of this pandemic and the need to adhere to health guidelines and assign medical personnel, according to the statement.
The delegation that arrived yesterday in Baghdad will meet later on the outgoing Prime Minister Adel Abdul Mahdi and Finance Minister Fuad Hussein to discuss economic issues in light of the decline in oil prices.
The delegation will also meet the Prime Minister-designate Mustafa Al-Kathemi for talks on forming the next federal government.