KRG calls on Baghdad to deal with Peshmerga directly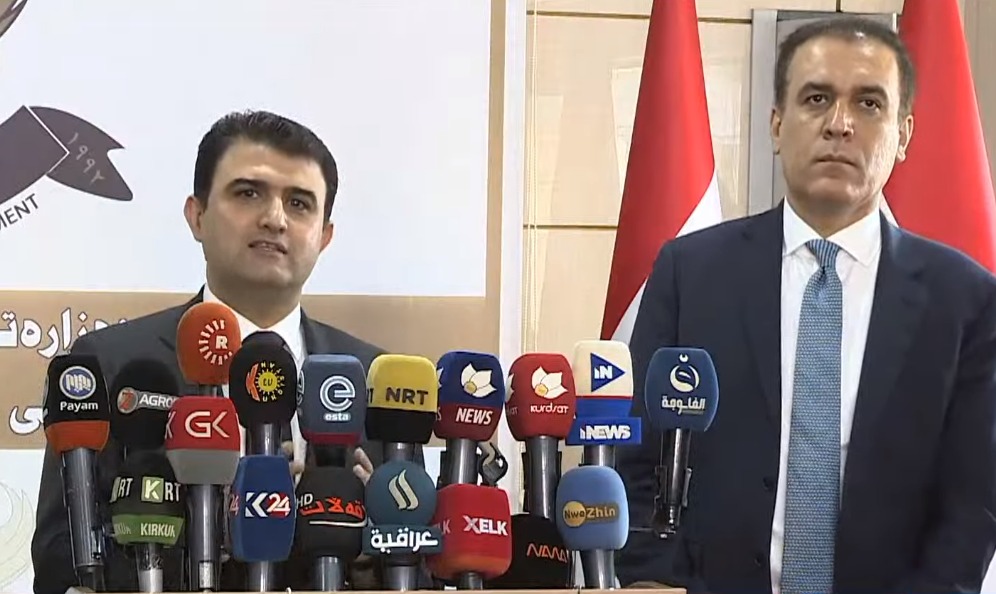 2019-12-05T09:00:10.000000Z
Shafaq News/ Kurdistan Regional Government (KRG) called on Thursday on the federal government in Baghdad to deal with Peshmerga forces directly in providing financial dues and supplies as part of the defense system in the country.
Sabah said at a joint press conference that the strategy of negotiations with Baghdad was aimed at the need to deal with Kurdistan as a region not as a province.
A financial committee will be formed between Erbil and Baghdad, according to the latest negotiations.
He added that Kurdistan region will participate in the preparation of the federal budget for 2020, stressing that the rights and duties of Erbil and Baghdad will be reserved in the budget of next year.
Sabah pointed out that we asked Baghdad to deal directly with Peshmerga, stressing that Peshmerga forces are part of the defense system of Iraq.