President Barzani meets a bipartisan delegation from the US congress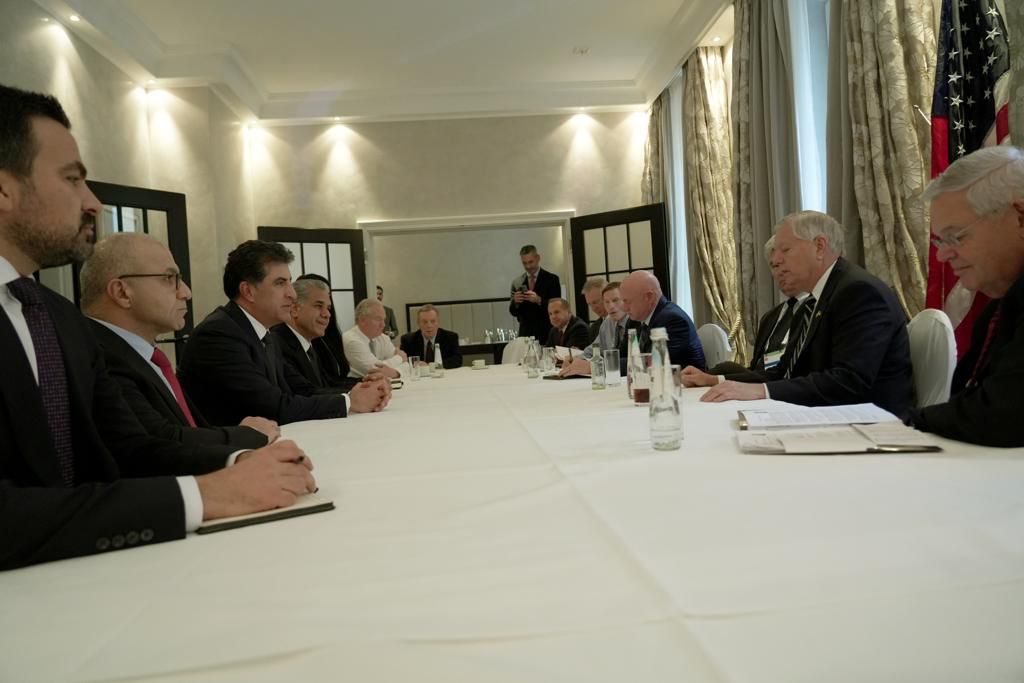 2023-02-18T20:03:00+00:00
Shafaq News/ The president of the Kurdistan region, Nechirvan Barzani, on Saturday convened a meeting with a bipartisan delegation from the US congress on the sidelines of the Munich Security Conference (MSC59) in Germany.
According to a readout issued by his bureau, President Barzani discussed with the US delegation headed by Senator Lindsay Graham the bilateral ties of the US with Iraq and the Kurdistan region, Baghdad's role in regional security and stability, and ISIS threats.
The meeting touched upon the political situation in Iraq, the Kurdistan region, Syria, and the Middle East.
The president of the Kurdistan region arrived on Monday in Bavaria's capital city to participate in the 59th Munich Security Conference; an annual event that tackles issues relevant to international security