PM Barzani discusses Baghdad-Erbil financial disputes with US Ambassador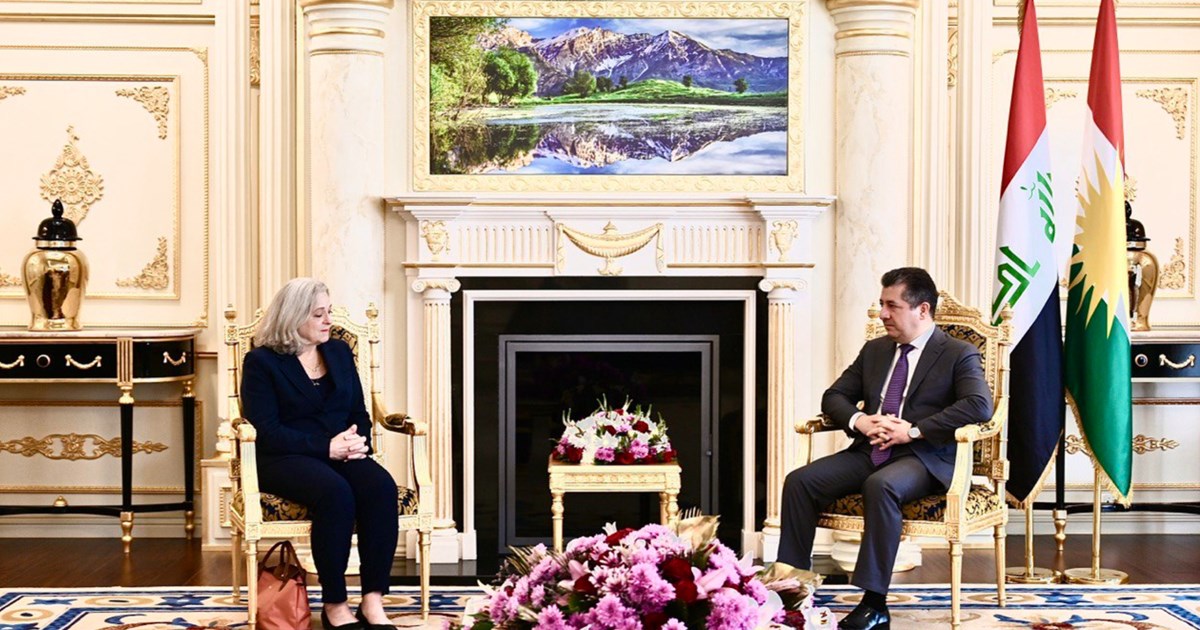 2023-09-11T13:16:56+00:00
Shafaq News/ Kurdistan region's Prime Minister, Masrour Barzani, on Monday welcomed the US Ambassador to Iraq, Alina Romanowski, for talks on the bilateral ties between Washington and Erbil and the financial differences between the federal and regional governments.
The meeting, according to a readout issued by Barzani's office, touched on the constitutional rights and financial provisions of the Kurdistan region in the federal budget law.
The premier expressed discontent with the attempts of certain parties to "unjustly" undermine the region's entitlements in the budget law despite the data and legal documents KRG has provided to the federal government.
Both sides laid emphasis on resolving lingering issues between the Kurdistan region and the federal government under the constitutional umbrella.
Barzani and his guest discussed the recent unrest in Kirkuk, the readout said. "The talks underscored the necessity of normalizing situations, restoring the premises of the Kurdistan Democratic Party, and maintaining the security and stability of the governorate."