Kurdistan into closure again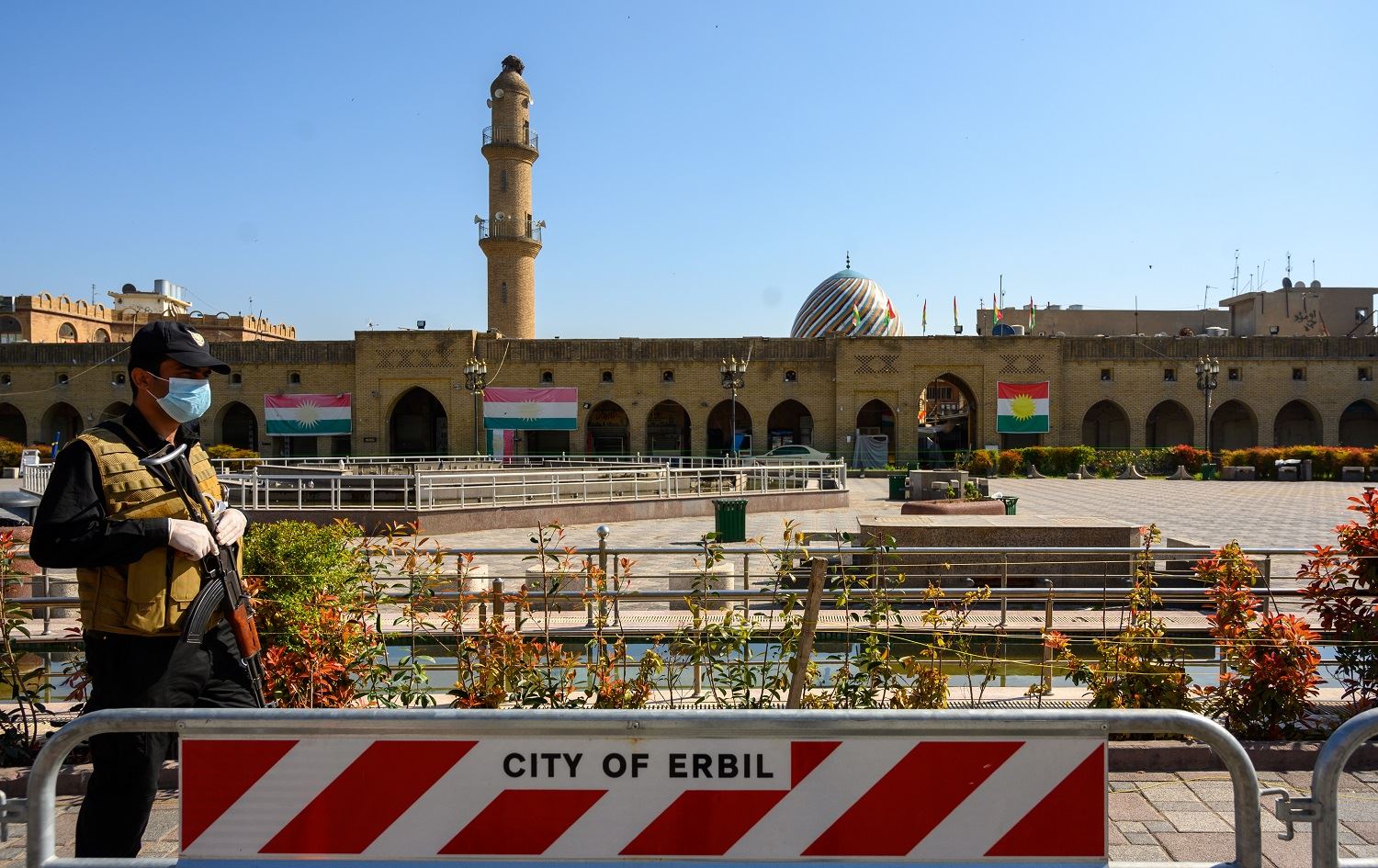 2020-08-03T18:40:22+00:00
Shafaq News / The Ministry of Interior in Kurdistan Region announced, on Monday, tightening the preventive measures in an aim to curb COVID-19 spread, after the surge in infections and death rates.
The ministry instructed in a statement, received by Shafaq News agency, all public places such as (markets, restaurants and commercial stores) to avoid receiving citizens without wearing masks. Otherwise, it will be closed closure for ten days and the owner will be fined a million dinars.
The statement also decided to close all centers and clinics (doctors, dentists and laboratory) for 14 days, as well as tourist places, squares, cafeterias and cafes.
Gyms, swimming pools and nightclubs closure will be continued; All occasions (solace, celebration and social events) are prohibited as well. Restaurants and catering services are excluded from the closure, as they are open for delivery services only.
The statement decided to continue the curfew between the governorates of the region; Transportation for urgent cases is granted only by the electronic system while traveling between the region and the Iraqi provinces will be prohibited for a week.
Foreign diplomats and coalition forces movement between the governorates and independent departments, it is permitted.
The statement added that the Department of Foreign Relations will be authorized to provide facilities and grant licenses for transportation in Kurdistan Region.
Kurdistan's ministry of Interior obligated wearing masks in all vehicles (private, loading and Taxi) for both the drivers and the passengers. The driver, according to the statement, will pay 50000 dinars for every violation.
The employees and workers in the private sector institution must wear masks and apply preventive measures, warning violators with a fine of 150,000 dinars for each case and the owner of the institution must pay the fine.
The statement added that for any gathering outside the shops, government buildings and the private sector facilities without wearing masks and applying social distancing instructions with a minimum of 1.5 meters, the offender will be fined with an amount of 10,000 dinars.
People returning to Kurdistan Region will sign a pledge to be admitted to voluntary quarantine in homes or hotel rooms. Those who do not abide by the pledge will be fined a 1,000,000 million dinars. If their results turn positive or they infect other people, they will bear the costs of all their treatment in addition to taking measures against them per the Articles 368 and 369 of the Iraqi Penal Code No. 111 of 1969 amended.
The Interior Ministry of the region decided to close the Ibrahim Khalil border crossing for a week for travel unless the case is urgent. In this case, the traveler must obtain the approval of the Minister of Interior. The commercial exchange will continue per the previous instructions established.
The ministry ordered operation rooms in the governorates and independent administrations to follow up the implementation of these decisions for one week.