Kurdish PM Barzani warns against constitutional violations threatening Iraq's stability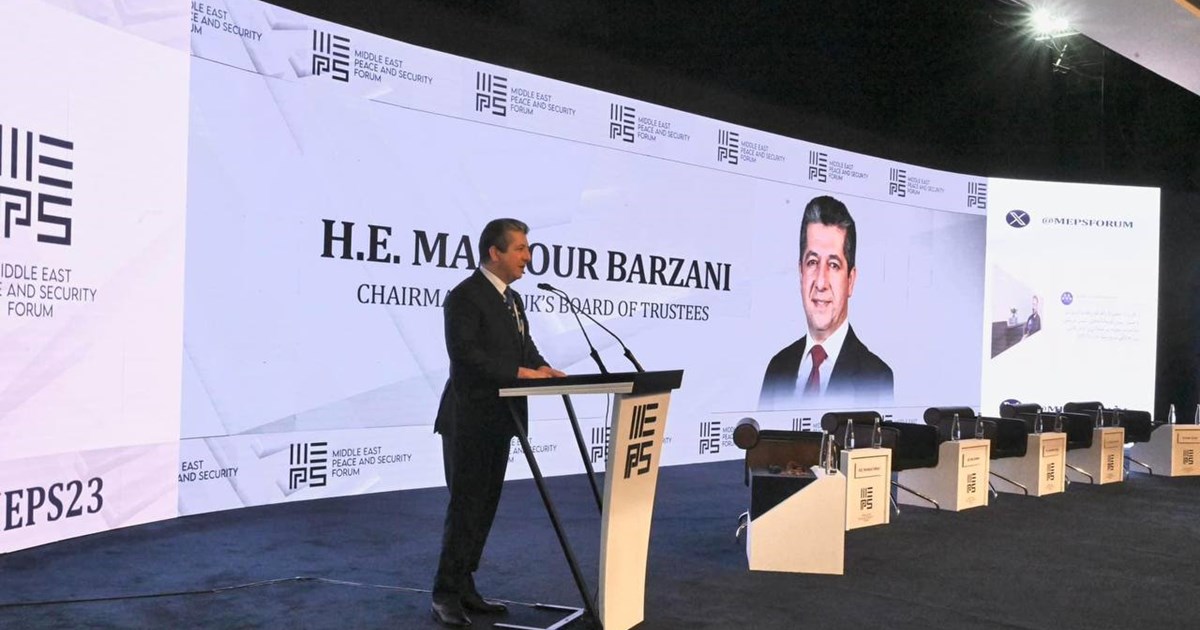 2023-11-20T10:25:48+00:00
Shafaq News/ Kurdish Prime Minister Masrour Barzani cautioned about the Middle East's complex challenges. He highlighted the looming threats of climate change, food insecurity, water scarcity, and mass migration, coupled with a resurgence of violence, posing significant risks to regional peace and security.
Speaking at the 4th Middle East Peace and Security Forum (MEPS) held at the American University of Kurdistan (AUK) in Duhok, PM Barzani stressed the urgent need to seek peaceful resolutions to regional conflicts. He underscored the parallel significance of addressing Palestinian and Kurdish issues, emphasizing the rights and dignity these matters entail.
Expressing deep concern over recent developments within Iraq, Barzani voiced apprehension about the "recurrent breaches of the Iraqi Constitution." He warned that such violations not only "endanger stability but also signal the potential resurgence of sectarianism, which poses a grave threat to the nation's unity and coherence."
Furthermore, the Prime Minister cautioned against "unilateral decisions and a singular faction's monopolization of governmental institutions." He warned that such practices could "exacerbate corruption, injustice, poverty, and social unrest within the country. "