Kurdish-Iranian heritage art exhibition takes center stage in Erbil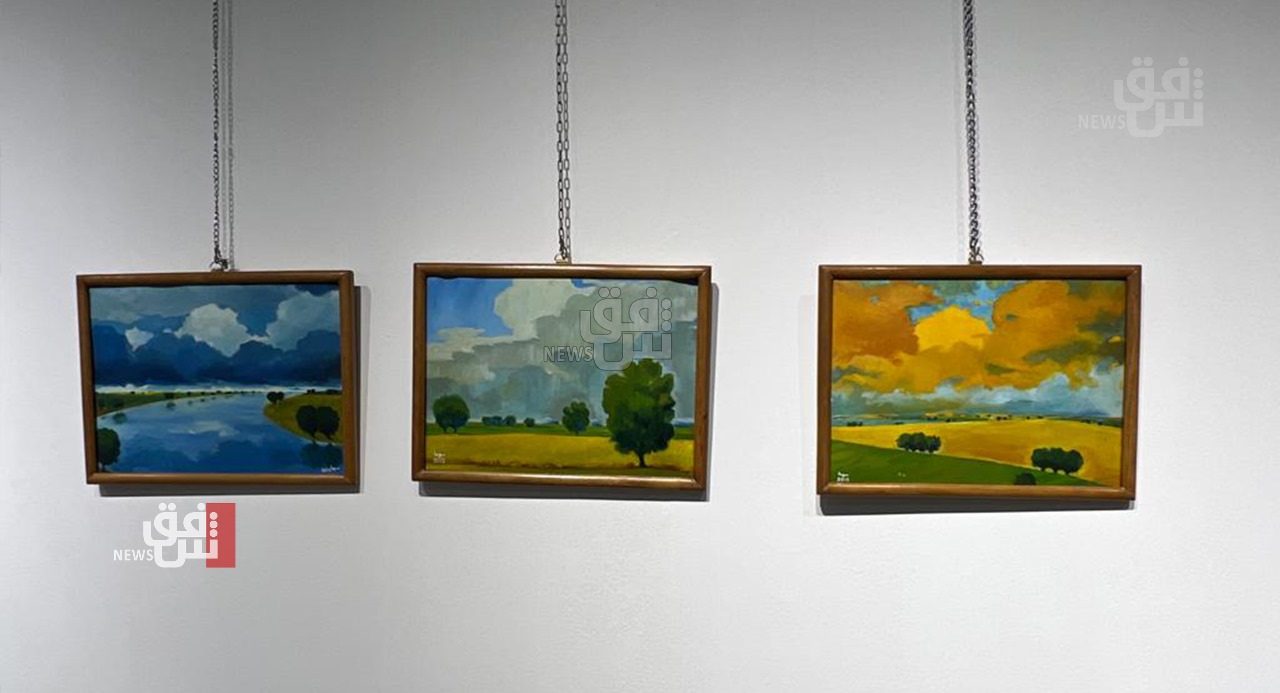 2023-08-23T16:13:48+00:00
Shafaq News/ On Wednesday, An art exhibition showcasing the cultural tapestry of Kurdish-Iranian heritage graced the city of Erbil, the capital of the Kurdistan Region.
The Media Art Hall in Erbil hosted this event, drawing a gathering of art enthusiasts.
According to a report from Shafaq News agency's correspondent, the exhibition featured 40 paintings created by three Kurdish artists from Iran.
Aram Qadir, one of the artists, shared insights with our agency, stating, "The exhibition showcases the artistic prowess of three Kurdish artists from Iran. These paintings, varying in size, offer a diverse spectrum of creativity."
Artist Soma Mohammadi emphasized the exhibition's role in preserving the Kurdish heritage and national identity. "I've contributed several paintings to this exhibition that eloquently express the Kurdish heritage," Mohammadi noted. "As a Kurdish artist hailing from the city of Kermanshah in Iran, I believe it's essential to safeguard and celebrate our cultural legacy."