Boris Johnson at MEPS: Peshmerga protected UK from ISIS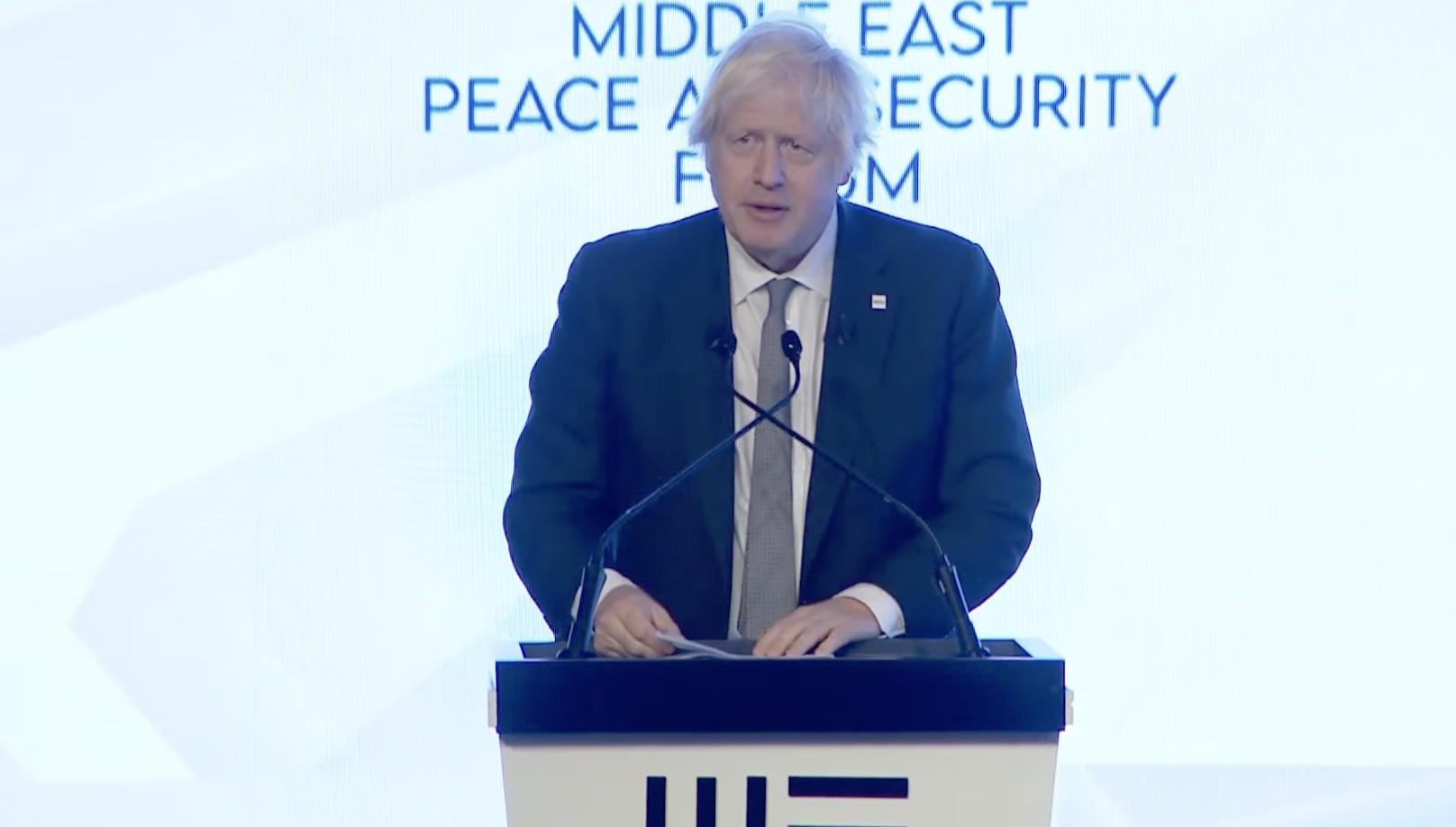 2023-11-20T13:49:39+00:00
Shafaq News/ Britain's Former Prime Minister Boris Johnson on Monday said that the Peshmerga heroics against ISIS played a role in protecting his country and called for expanding economic ties between the Kingdom and the semi-autonomous region.
"Your fight was our fight, and your battle was our battle," he said in a keynote speech he delivered during the Middle East Peace and Security (MEPS) forum in Duhok. "The battle of the Peshmerga against ISIS a few years ago was a battle to protect us in the UK as well."
"I have one message for you here today: the UK will continue to stand with you," he added. "I feel solidarity with the Kurds and your struggle. You've won. I want to thank you for your heroism and the heroism of the Peshmerga."
Johnson commended Prime Minister Masrour Barzani for the reforms his government implemented, particularly in digital banking. He also acknowledged the Kurdistan region as a" liberal capitalist democracy oasis" in a troubled region, but raised concerns about" external influences in Baghdad".
"It is very good to see the Kurdish unity in the front row between the KDP and PUK," he said.
"Thrilled to see the burgeoning trade relationship between the UK and Kurdistan - a staggering 83% increase year on year," he continued. "Over 200 British companies now thriving here, proving the immense potential for growth and partnership."
"Can you believe that? Twenty-two tons of pomegranate were exported from Halabja to the UK last year! That's a lot of pomegranates. And we've done this even without direct flights. Direct flights between London & Erbil are what we need next!"