Barzani invites Iraqi PM to meet with KRI office holders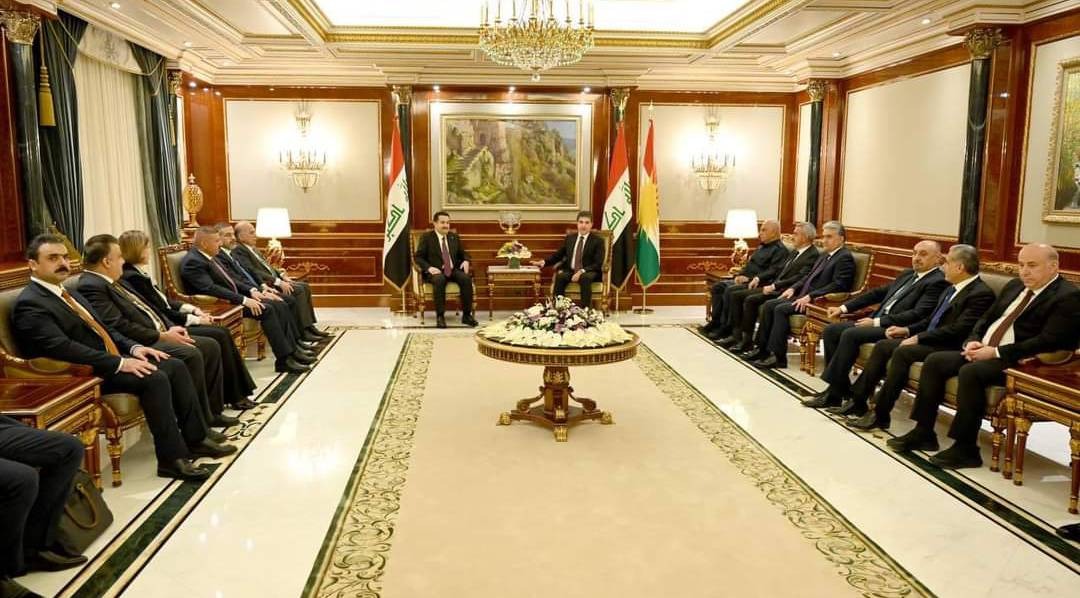 2023-03-14T20:01:37.000000Z
Shafaq News / Kurdistan Region President Nechirvan Barzani invited, for the first time, the heads of independent administrative units in the region to meet with the Iraqi federal government's Prime Minister on Tuesday evening.
According to a statement issued by the media office of al-Sulaimaniyah governor, Haval Abu Bakr, "Federal Prime Minister Mohammed Shia al-Sudani met with governors of the region's governorates and supervisors of independent administrations in Kurdistan, upon an invitation from President of the Region Nechirvan Barzani."
It should be noted that this invitation is the first of its kind, as previous Iraqi Prime Ministers have not held meetings with governors and heads of independent administrations in the Kurdistan Region by an official invitation from the President of the Region or the Kurdistan Regional Government.