Al-Sulaymaniyah Museum Inaugurates a pavilion for King Nasreh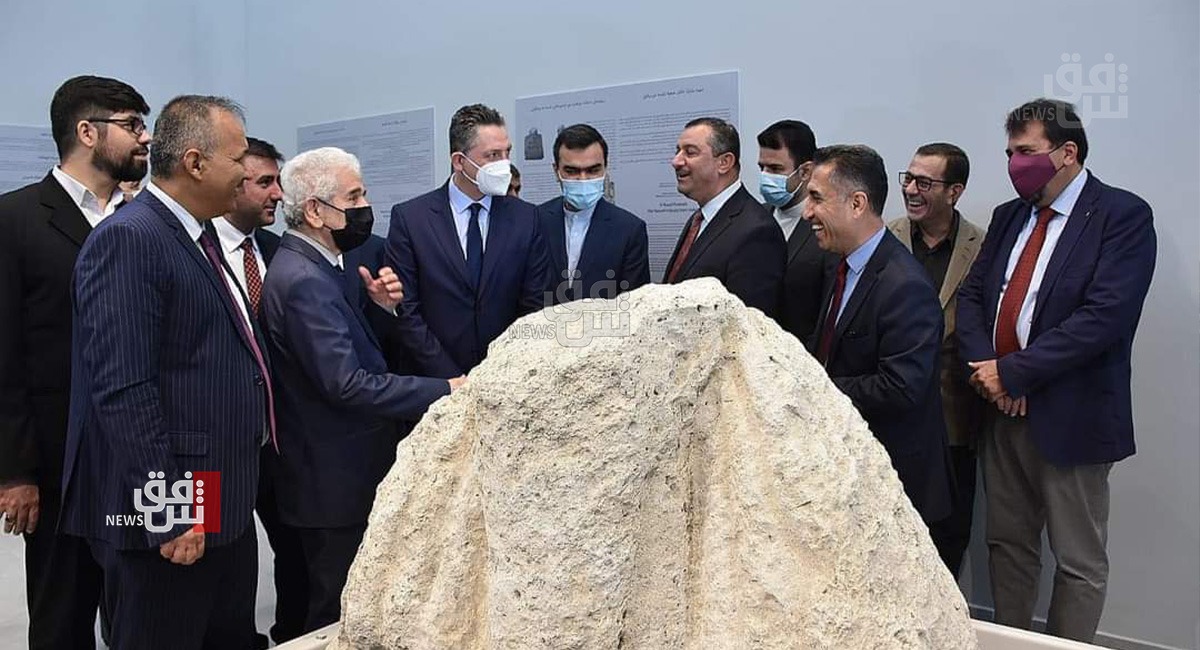 2021-10-24T15:07:13+00:00
Shafaq News/ Al-Sulaymaniyah Museum in Kurdistan Region opened today a special pavilion for King Narseh, in a ceremony attended by the Iranian and Italian consuls.
Museum director Hashem Hama said in a speech during the ceremony that King Narseh has historical significance, as he is the only king whose texts were found complete on tablets and were written in Middle Persian and the Parthian language.
For his part, the governor of al-Sulaymaniyah, Haval Abu Bakr, laid emphasis on the importance of the pavilion in documenting an important historical era.
Al-Sulaymaniyah Archaeological Museum, located in the heart of the city, is the largest in the Kurdistan Region and the second-largest in Iraq. It includes many artifacts dating back to the prehistoric period, the Islamic and the late Ottoman eras.