Joint security operation targets ISIS hideouts in Eastern Saladin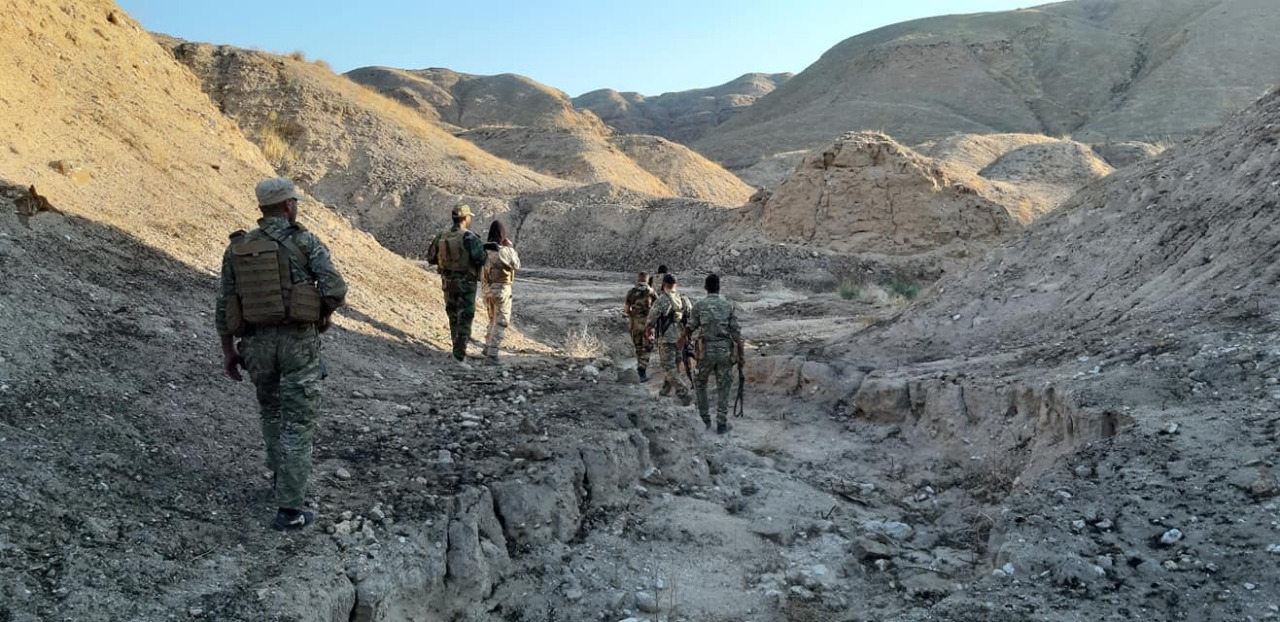 2023-09-22T09:38:38+00:00
Shafaq News/ A high-ranking security source has unveiled the commencement of a comprehensive security and intelligence initiative between Global Coalition forces and Iraqi security units aimed at dismantling clandestine ISIS strongholds in the eastern regions of Saladin Governorate.
According to the source, Iraqi security services, in conjunction with French forces operating under the umbrella of the Global Coalition in Iraqi Kurdistan, have initiated an extensive investigative and surveillance operation.
This operation involves the deployment of drones and aerial surveillance techniques to uncover concealed ISIS hideouts nestled within the hills and caves stretching across the Al-Aith sector to the east of Saladin, adjacent to Kirkuk Governorate. The source said.
The discovery of covert ISIS hideouts within the eastern sectors of Saladin prompted the inception of this investigative plan. This revelation followed an incident involving French forces making a landing operation on one of these targets, which resulted in casualties and injuries among both the French forces and counter-terrorism units.
Muhammad al-Janabi, the commander of the Popular Mobilization Forces (PMF) in Saladin, confirmed that there have been no substantial movements or activities observed by ISIS units in the eastern districts of Saladin. This assessment suggests that ISIS members have retreated to concealed hideouts to evade airstrikes and surprise military operations.
Al-Janabi elaborated that monitoring and combing operations are underway, with the eastern sectors of Saladin remaining under the control and coordination of the PMF, in conjunction with Saladin's security operations.
The eastern areas of Saladin are widely acknowledged as volatile zones due to their expansive geography, limited security presence, and the challenges associated with maintaining absolute control on the ground.