TotalEnergies, Iraq see further delays to $27 bln energy deal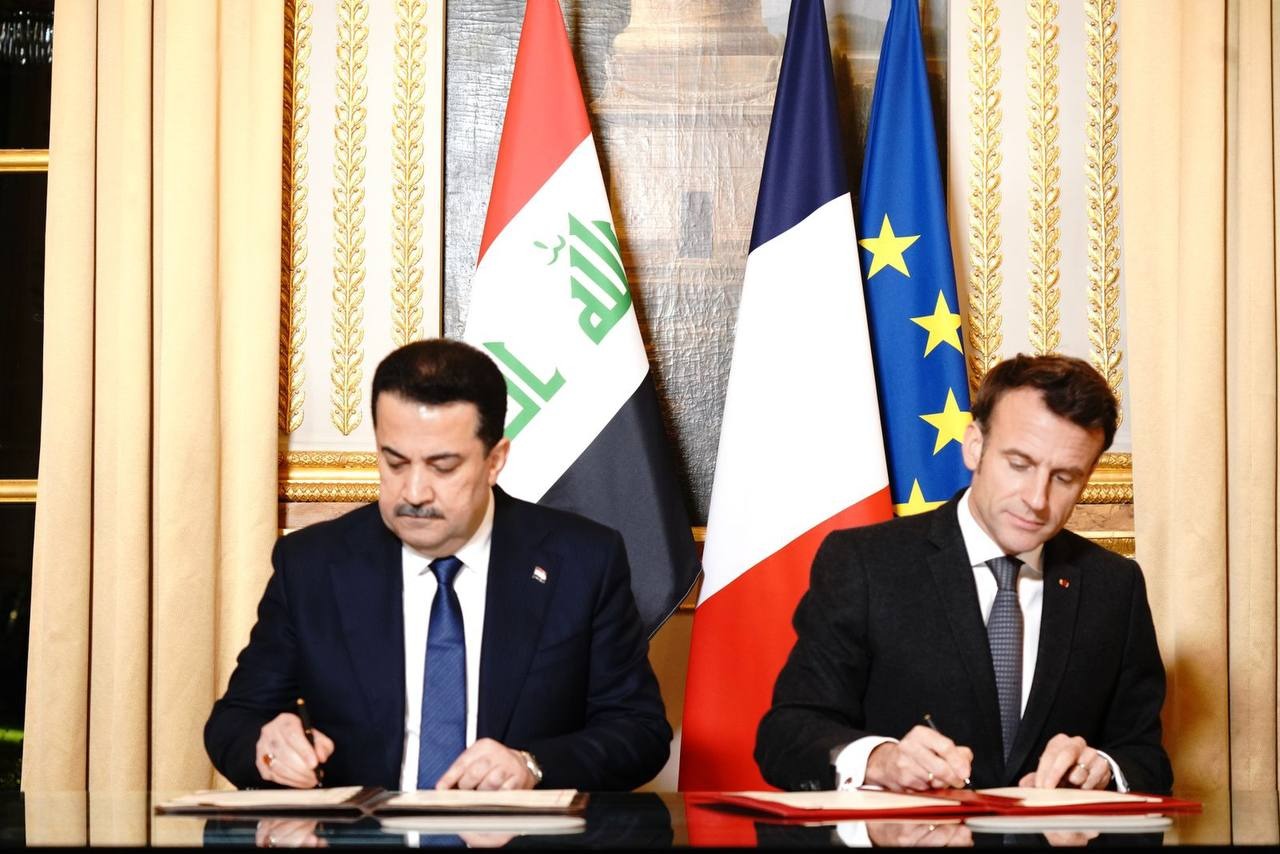 2023-02-02T20:07:40.000000Z
Shafaq News/ French oil major TotalEnergies and Iraq are taking further time to hammer out key sticking points in a long-delayed $27 billion energy deal which Baghdad hopes will revive foreign investment in the country.
The deal was signed in 2021 for TotalEnergies to build four oil, gas and renewables projects with an initial investment of $10 billion in southern Iraq over 25 years. It has seen several setbacks amid disputes between Iraqi politicians over its terms, sources told Reuters early last year.
TotalEnergies has now asked its foreign staff to leave the country and local employees to work from home, according to four Iraqi sources, as it struggles to resolve differences with Baghdad.
Iraq's demand for a 40% share in the project is a key sticking point, while TotalEnergies wants a majority stake, three sources said.
"Some time has been given to continue the conversation to reach a solution that is agreeable to all parties, concerning some sticking points including the shareholding in the project," Iraq's oil ministry spokesman Assem Jihad said.
Talks could take a few months, Jihad added.
TotalEnergies declined to comment.
The delay will come as a blow to Baghdad's efforts to reverse the exit of oil majors from the country.
ExxonMobil, Shell, and BP have all scaled back their operations in Iraq in recent years, contributing to a stagnation in Iraq's oil production.
Iraq's oil production capacity has remained at around 5 million bpd in recent years. Yet at one time there had been hopes of rivalling top producer Saudi Arabia with its output of 12 million bpd, more than a tenth of global demand
The delays are also a setback for France's efforts to beef up its presence in the Middle East.
France and Iraq signed a strategic partnership during a visit by recently-appointed Iraqi Prime Minister Mohammed al-Sudani last week in which cooperation on energy issues — including with TotalEnergies — was mentioned.
Al-Sudani, who took office last October, also met TotalEnergies CEO Patrick Pouyanne but disagreements over Iraq's share in the project soured talks, one of the sources said.
Baghdad cannot cancel the previous government's decision to demand 40%, two sources said, as this would be seen as giving away Iraq's rights.
The withdrawal of TotalEnergies' staff from Iraq, first reported by Iraq Oil Report, is not unusual, three sources in Iraq told Reuters.
And it is unclear if the withdrawal is simply a negotiating tactic, member of Iraqi parliament Mustafa Jabbar Sanad wrote in a Twitter post on Jan. 30.
Iraq remains optimistic that the deal just needs time.
"We emphasise that there is a will to go forward towards an agreement which will take into consideration the benefit of both parties (…) We have no problems with TotalEnergies and our relationship is good and growing," Jihad said.
The head of Iraq's Basra Oil Company (BOC) told Reuters on Wednesday that he expects Qatar to acquire a 20-25% stake in the project and that the deal would be activated within three months.
(Reuters)