OPEC+ Continues with Current Oil Policy Unchanged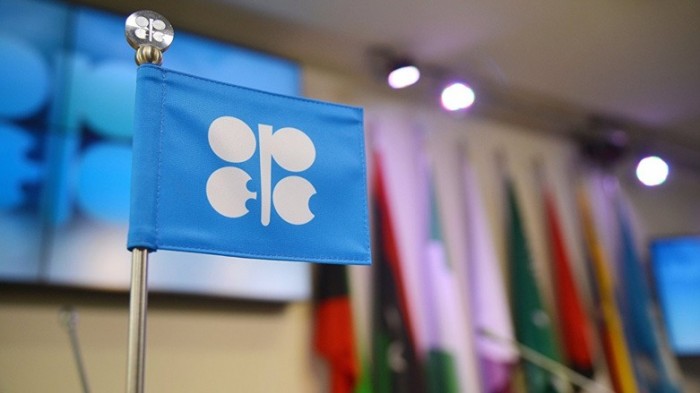 2023-08-02T16:25:29+00:00
Shafaq News / OPEC+ is unlikely to tweak its current oil output policy when a panel meets on Friday, six OPEC+ sources told Reuters, as tighter supplies and resilient demand drive an oil price rally.
Ministers from the Organization of the Petroleum Exporting Countries (OPEC) and allies led by Russia, known as OPEC+, meet on Aug 4. The panel called the Joint Ministerial Monitoring Committee, can call for a full OPEC+ meeting if warranted.
Oil has rallied to a three-month high this week above $85 a barrel for Brent crude, as tighter supply and rising demand outweigh concern that interest rate hikes and stubborn inflation could hit economic growth.
Six OPEC+ sources said the committee would probably not make any changes to the existing policy during Friday's online meeting. One of them cited the rising oil price as a reason to take no action.
OPEC and the Saudi Energy Ministry did not immediately respond to requests for comment on Tuesday.
In the latest comments from an OPEC member about the market, the energy minister for the United Arab Emirates told Reuters on July 21 that current OPEC+ actions were sufficient for now and the group was "only a phone call away" if any further steps are needed.
The UAE minister sits on the JMMC, which is chaired by Saudi Energy Minister Prince Abdulaziz bin Salman.
Still, a surprise cannot be ruled out. The Saudi minister in July said OPEC+ would "continue the effort at surprising markets". In April, several OPEC+ members announced cuts just ahead of a JMMC meeting that was expected to take no action.
At its last policy meeting in June, OPEC+ agreed on a broad deal to limit supply into 2024 and Saudi Arabia pledged a voluntary production cut for July that it has since extended to include August.
Analysts told Reuters last week they expected Saudi Arabia to extend the voluntary cut for another month to include September.
National Australia Bank said in a report on Tuesday that it expected the Saudis to announce an extension of their voluntary cut at the committee meeting on Friday.
(Reuters)