Iraqi and Saudi Ministers Discuss Strengthening Economic Cooperation at Coordination Council Meeting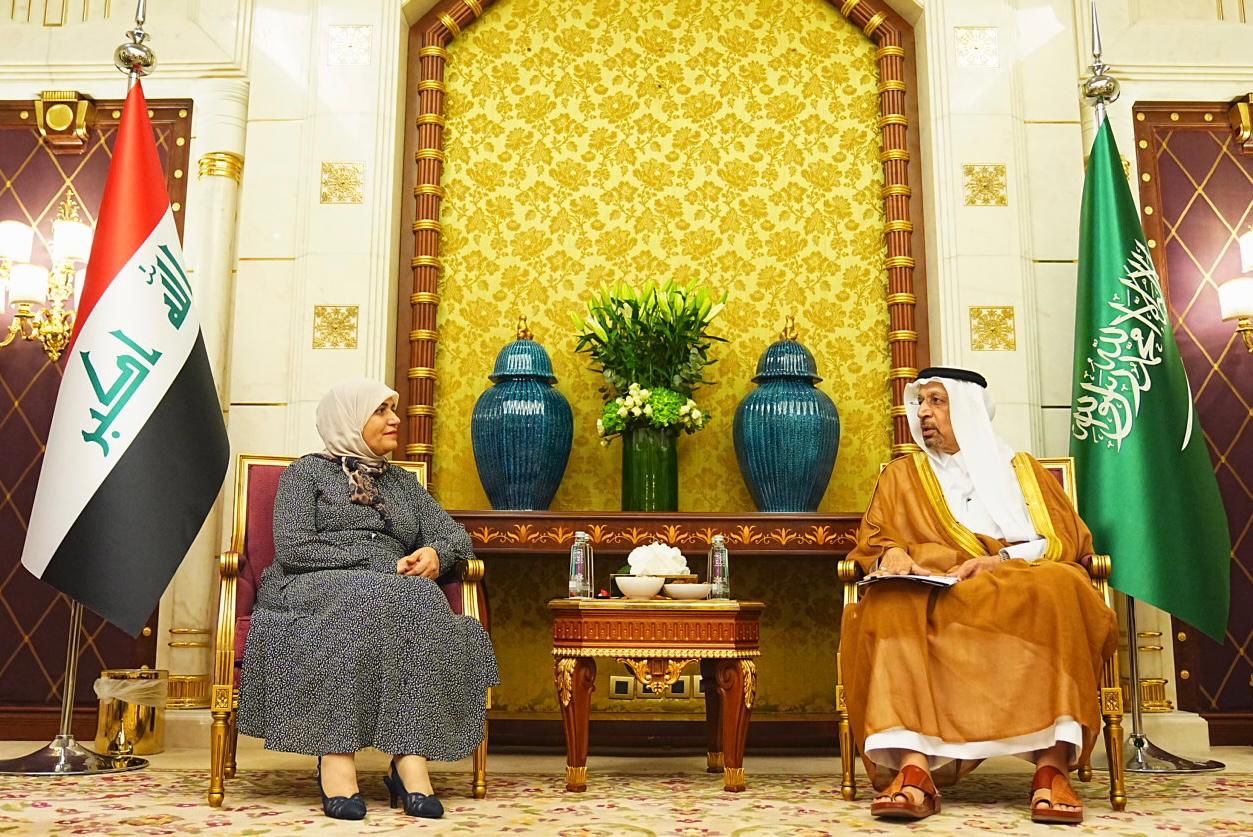 2023-05-25T08:58:06.000000Z
Shafaq News/ During the fifth session of the Iraqi-Saudi Coordination Council in Saudi Arabia, the Iraqi Minister of Finance, Taif Sami, met with the Saudi Minister of Investment, Khaled Al-Falih.
The meeting focused on enhancing bilateral relations and fostering cooperation in finance and the economy between the two countries.
The discussions centered around activating memorandums of understanding, particularly in the banking sector, and exploring investment opportunities in Iraq. In addition, Minister Sami emphasized the importance of strengthening relations with Riyadh and elevating strategic and investment ties to their highest levels for the benefit of both nations and their people.
In addition to the council session, a joint business council meeting and a Saudi-Iraqi economic forum were scheduled to take place on the sidelines of the event. These meetings aimed to facilitate dialogue and cooperation between businessmen from both countries.
The Saudi-Iraqi Coordination Council was established in 2017 to enhance strategic relations and communication between Saudi Arabia and Iraq. It aims to expand cooperation in various sectors such as the economy, development, security, investment, tourism, culture, media, and coordination on international and regional matters. In addition, the council serves as a platform for fostering collaboration and strengthening ties between the two nations.