Iraq's Prime Minister Accelerates Gas Import Platform Establishment for Energy Source Diversification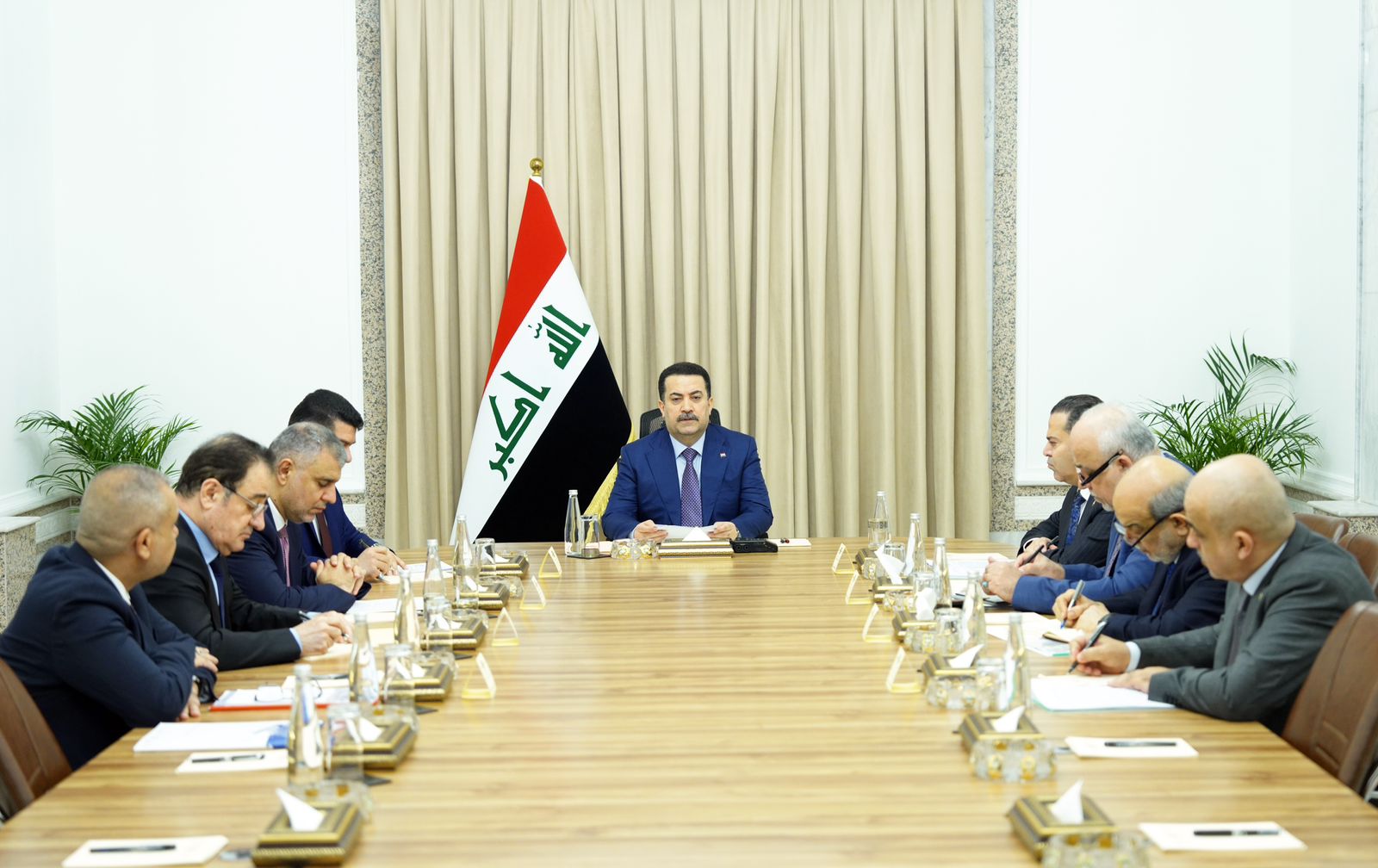 2023-11-20T13:32:30+00:00
Shafaq News/ On Monday, Iraqi Prime Minister Muhammad Shia Al-Sudani directed expediting the establishment of a platform for importing gas to diversify energy sources in Iraq.
During a meeting, Al-Sudani discussed with officials the establishment of a fixed platform for processing imported gas in Al-Faw Port, deemed a crucial strategic project for Iraq. This initiative aims to contribute to the diversification of the country's gas sources fueling power stations.
Prime Minister Al-Sudani issued instructions for forming a specialized committee to prepare a comprehensive vision to be presented within two weeks, advancing the critical platform project.
Emphasizing the government's commitment to diversifying energy sources, Al-Sudani underscored the adoption of radical strategic solutions. These measures are geared towards optimal natural and associated gas utilization, aligning with the government's initiatives to achieve gas self-sufficiency in the coming years.
A fixed platform for processing imported gas in Al-Faw Port is a critical infrastructure project that will help ensure a reliable electricity supply to Iraq. The platform will be able to process up to 1 billion cubic feet of gas daily, which is enough to meet the needs of approximately 5 million homes. It will also be able to store up to 120 million cubic feet of gas, providing a buffer against supply disruptions.
The project is expected to take approximately three years to complete. The Iraqi government has already allocated $1.5 billion for the project, which is expected to be financed by public and private funds.
The platform will be located in the southern Iraqi port of Al-Faw, which is located on the Persian Gulf. Al-Faw is a strategic location for the project, as it is close to the gas source and the electricity grid.