Iraq, US explore opportunities in wheat trade, economic cooperation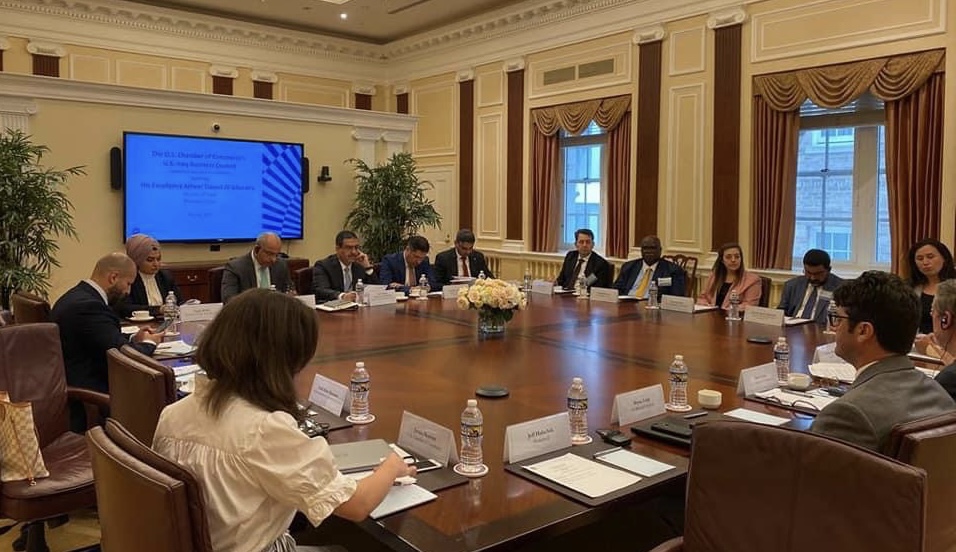 2023-05-10T20:21:33+00:00
Shafaq Neww / The Iraqi Minister of Commerce, Atheer Al-Ghureiri, confirmed on Wednesday that the Iraqi government is fully committed to fostering and enhancing economic and trade relations with the United States.
In a statement, Al-Ghureiri and his accompanying delegation arrived in Washington D.C. last night upon the invitation of the American Wheat Council to discuss potential collaborative mechanisms between the two parties regarding American wheat supplies to Iraq.
The statement elucidated that Al-Ghureiri and his delegation visited the US Chamber of Commerce today, participating in a roundtable discussion organized by the Iraqi-American Business Council. The dialogue centered around the prospects of joint economic and trade cooperation between Iraq and the United States, as well as the challenges faced by American companies operating in Iraq.
Al-Ghureiri was quoted in the statement, emphasizing that "the Iraqi government and the Ministry of Commerce are fully open to cultivating and developing economic and trade relations with the American side, opening new horizons for joint cooperation in all fields, and bridging the gap between businesspeople in both countries."
Simultaneously, he assured that he would "adopt efforts to address all issues, observations, and challenges raised by American companies for work within Iraq with the relevant Iraqi authorities."
The Minister underscored the significance of the presence of the US Chamber of Commerce and American companies at the forthcoming Baghdad International Exhibition, scheduled to be held in November.