Iraq, South Korea discuss investment opportunities, infrastructure projects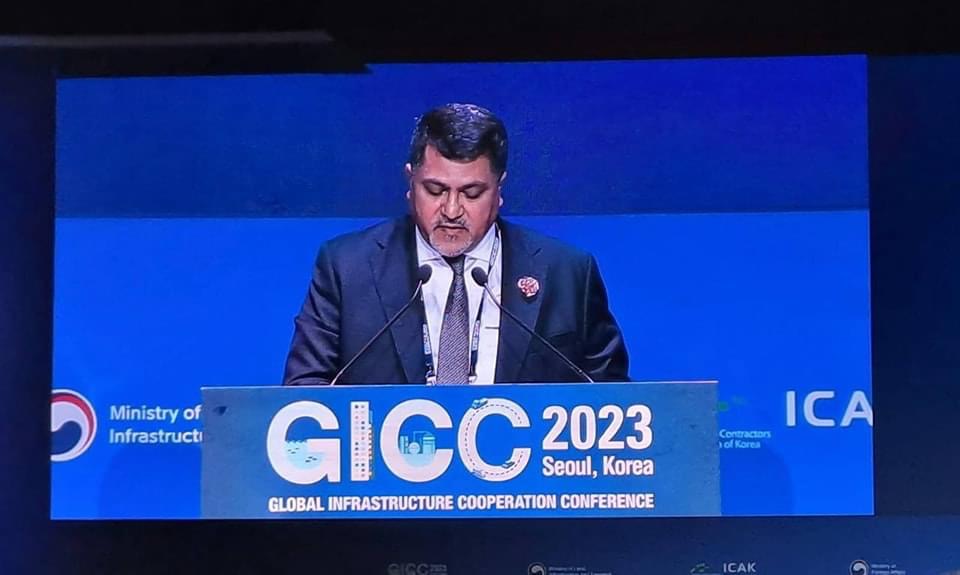 2023-09-19T11:35:26+00:00
Shafaq News/ The chairperson of Iraq's National Investment Commission, Haider Mohammed Makiya, on Tuesday met with the South Korean Minister of Land, Infrastructure, and Transport, Won Hee Ryung, for talks on fostering economic relations with the country executing major projects in several Iraqi governorates.
During a speech he delivered at the Global Infrastructure Cooperation Conference held in Seoul, South Korea, Makiya stressed that Baghdad is keen to develop its economic and trade relations with South Korea.
He highlighted ongoing efforts to boost development indicators in various investment projects involving housing, industry, services, agriculture, infrastructure, and energy across the country.
Makiya noted that the commission is implementing quality work programs to attract capital and reputable companies through investment opportunities, such as new cities in Baghdad, Karbala, Babel, Anbar, Nineveh, and other various prospects.
He affirmed that the Iraqi government has prepared a detailed government program that allocates spaces to foster the investment sector and support mechanisms to expand the scope of regional and international partnerships with well-established companies.
Makiya emphasized that the National Investment Commission welcomes the policy of expanding dealings with South Korean companies, granting them a strategic dimension that aligns with the nature of investment projects managed by the National Investment Commission.
The conference discussed the importance of outlining cooperation maps among the participating countries, stimulating the investment sector, and encouraging investors for reciprocal visits between the countries to develop the sector. It also focused on achieving economic integration between Iraq and other advanced countries in investment and economy.