Government report estimates the initial capacity of the Grand Faw Port at 20-45 million tons annually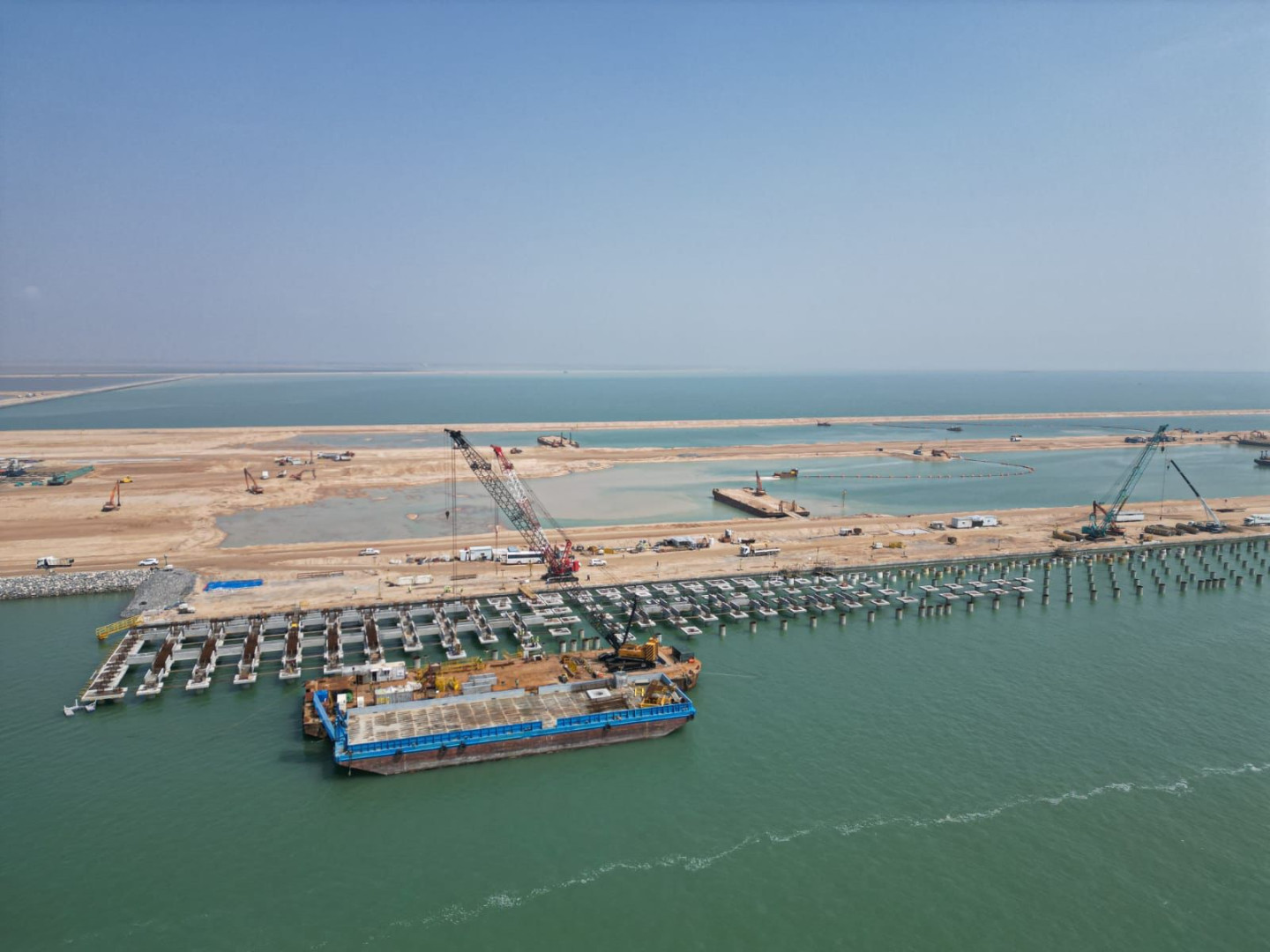 2023-03-16T15:02:19.000000Z
Shafaq News/ The Ministry of Planning on Thursday said the primary production capacity of the Grand Faw Port project ranges from 20 to 45 million tons annually.
The project, which overlooks the Arabian Gulf with an area of 12 square kilometers, is ranked twelfth among the world's major ports.
A statement by the ministry said that monitoring teams had visited the project site and reviewed the projects that are currently under construction.
According to the statement, the container station (A) -which includes the construction of a 1,750-meters-long quay wall, a trench that accommodates 2.7 million cubic meters, and 22.3-kilometers-long embankments, has achieved a progress rate of 44%.
The navigation channel, 22.3 kilometers long with w depth of 19.8 meters and a capacity of 55.3 million cubic meters, is still in its early phases with a progress rate of 4.78%.
The third project includes the first phase of the maritime infrastructure. At the cost of $726 million, the project includes marine excavation of 48.4 million cubic meters and a depth of 19.8 meters, land reclamation of 14.1 million cubic meters, and the construction of access road passages with a length of 3.6 kilometers and a width of 30 meters. The progress rate has reached about 39.48%.
The statement explained that the Grand Faw Port project consists of several stages.
"The first stage includes 11 projects, six of which have been completed, and the remaining five projects are expected to be completed by 2025, with a completion rate of more than 37%," the statement said.
The project's total cost exceeds $4.777 billion, and the primary production capacity ranges between 20 to 45 million tons annually.