Duhok allocates its largest hospital to treat Covid-19 patients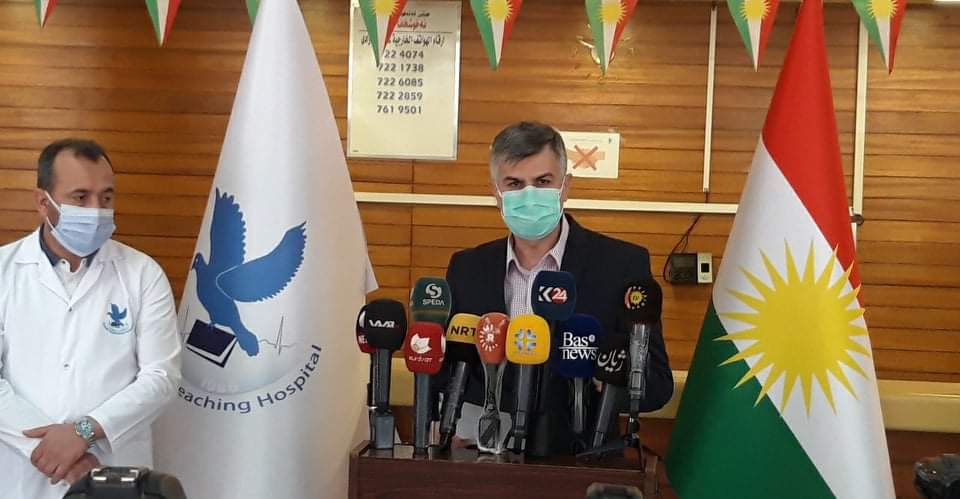 2020-08-17T12:48:37+00:00
Shafaq News / The Duhok Health Directorate announced on Monday that it had prepared Azadi General Hospital in the governorate to treat those infected with Coronavirus.
The Director General of Duhok Health, Dr. Nizar Ismat, said in a press conference held today and attended by Shafaq News Agency that this decision came after a skirt if infections in the governorate.
He explained that the emergency unit in the hospital will remain dedicated to general emergencies, stressing that the allocation of the hospital is temporary until the construction of other hospitals is completed.
Ismat called on the rich of the governorate to providing aid to the health sector.
The "Azadi" General Hospital is the largest hospital in the Duhok governorate, as it was built in the eighties of the last century.