"Billions wasted daily", Diyala demands investing gas fields in the governorate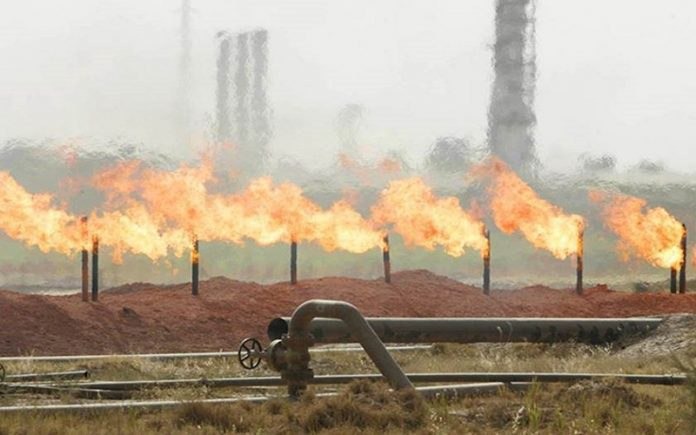 2020-08-16T12:13:24.000000Z
Shafaq News / Diyala renewed today, Sunday, its demands to invest in natural gas in "Khanna oilfields" on the outskirts of Khanaqin district and Al-Mansouriyah fields, northeast of Baquba, the center of the governorate.
Member of the Parliamentary Energy Committee, MP of Diyala, Hammam Ali Al-Tamimi, told Shafaq News agency, "The federal government and the specialized committees in the Ministry of Oil bear responsibility for the delay in the investment of natural gas in Al-Mansouriyah and Khanna oil fields, from which billions of cubic meters are wasted daily as a result of combustion".
He added, "Delaying and disrupting the investment of Al-Mansouriyah field will double the financial losses, increase the volumes of burning gas and have negative consequences for the environment and public health".
The economic expert Muhammad al-Khazraji attributed, "the reasons for the suspension of natural gas investment in Diyala and other governorates to the lack of industrial infrastructures necessary to extract natural gas in the near term", indicating that it needs more than three years to rehabilitate it.
Al-Khazraji stressed, "the quantities of waste and burned daily gas in all gas fields in Diyala and the southern provinces are sufficient to operate all government factories, such as cement, petrochemicals, iron and steel and the domestic electrical energy plants sparing the state the need import electrical energy from Iran or the Gulf".
Al-Mansouriyah gas field, which was discovered in 50 km northeast of Diyala, is 52 km in length and 5 to 6 km in width, and includes four drilled wells, with a proven gas reserve of 5.5 trillion cubic meters.
The Iraqi Ministry of Oil announced in late 2010 that Al-Mansouriyah gas field in Diyala governorate had been transferred to a coalition of three companies (TBI) Turkish, Kuwait Energy and Korean Kokaz to invest it within the third round of licenses for gas fields, but the investment process was disrupted and interrupted due to regional pressures and partisan conflicts.