After lowering the USD/IQD exchange rate, the dollar rate drops in Baghdad, Erbil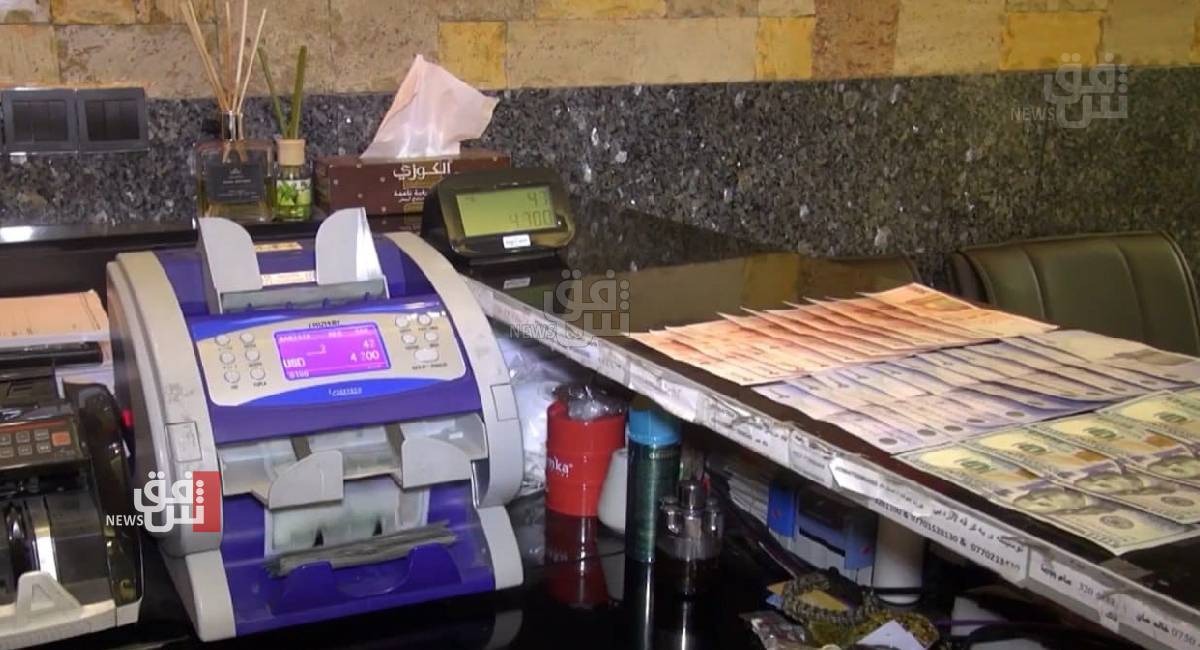 2023-02-08T08:50:36+00:00
Shafaq News/ The U.S. dollar (USD) exchange transactions against the Iraqi dinar (IQD) inched lower in the markets of Baghdad and Erbil today, Wednesday.
Shafaq News Agency correspondent said that the USD recorded a rate of 154000 IQD to 100 in al-Kifah and al-Harithiya Central Exchanges.
The selling and buying rates of the USD in Baghdad's parallel markets settled at 146000 and 144000 IQD to 100, respectively.
The USD selling and buying rates in Erbil opened at 148900 and 148800 IQD to 100, respectively.
Yesterday, the Iraqi Council of Ministers approved the decision of the Board of Directors of the Central Bank of Iraq to set the Iraqi Dinar (IQD) to U.S. Dollar (USD) exchange rate at the following:
- 1300 IQD per 1 USD, the purchase price from the Ministry of Finance.
- 1310 IQD per 1 USD, the sale price to the banks,
- 1320 IQD per 1 USD, the sale price by banks and financial institutions to the final beneficiary.
The Iraqi dinar had been selling at 1,470 dinars against the dollar before the New York Federal Reserve introduced tighter controls on international dollar transactions by Iraqi commercial banks in November.