EU: Iraq is able to reduce tensions and calm the situation in the region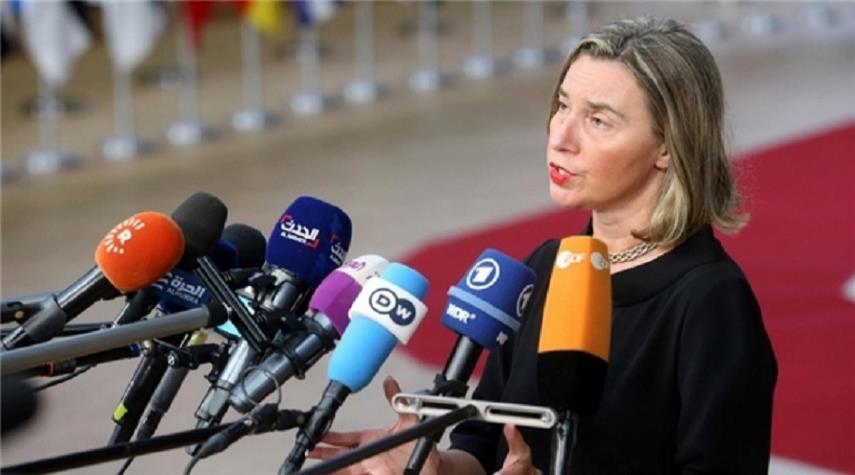 2019-07-15T12:27:27+00:00
Shafaq News/ The European Union foreign policy chief , Federica Mugrini said on Monday that Iraq could play a role in reducing tensions and easing the situation in the region.
Mughireni told reporters that she had visited Kuwait and Iraq, adding that the countries of the region know that the fabrication of crises and tensions in that region has a bad impact on them.
"Iraq has made efforts to calm the situation in the region and we must preserve its achievements in this regard," she added. "The European Union is working to support Iraq in this field and others".
"Iraq is one of the countries that can participate in calming the situation and reducing tensions in the region according to the data available to it," Mujerini said.