Trump: Ukraine war could turn to WWIII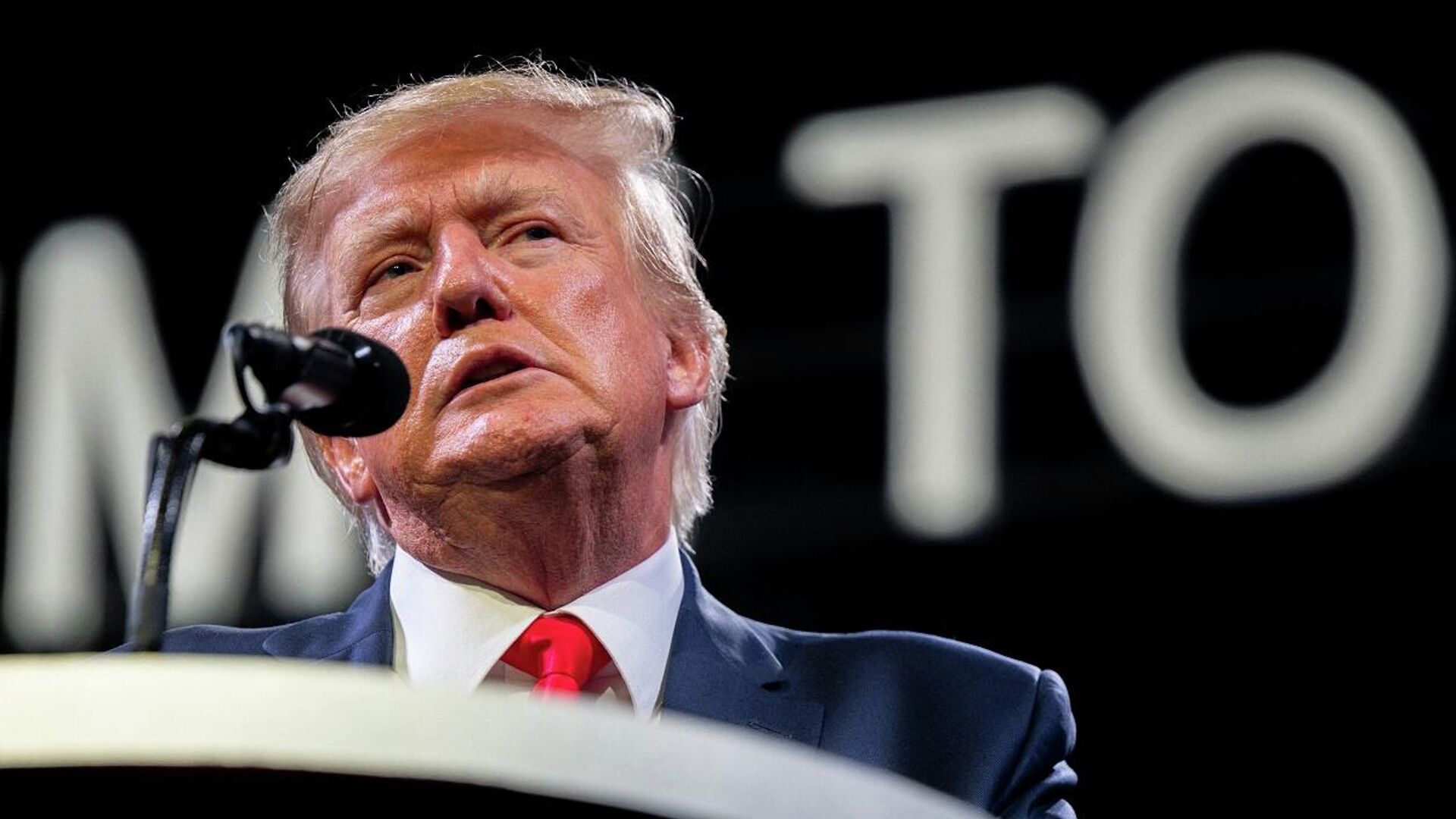 2022-05-29T06:31:53.000000Z
Shafaq News/ Former US President Donald Trump warned Wyoming rally-goers that the conflict between Ukraine and Russia could turn into World War III, which "would be like no other."
Speaking Saturday in support of his endorsed GOP congressional candidate Harriet Hageman, who is running against longtime Trump rival Liz Cheney, he told attendees at the Ford Wyoming Center in Casper that actions by the U.S. could escalate the situation.
"You may end up with a Third World War because of the stupidity of what we're saying and what we're doing," he said. "And we want to help people because of what's happening to them; they're being obliterated. But you know, we could end up in a Third World War because of the way we're going about it. And I never thought that would be possible."
He predicted it "would be like no other war" due to "renovated and brand new nuclear weapons."
"I completely rebuilt the United States military," Trump said. "I hated to do it because I saw the power. I know the power better than anybody. I know the power. And we are in a position that I never thought we'd be in. We have a major country, every day he mentions nuclear, nuclear, nuclear, and China's doing things that they would have never done with us."
"I don't think our country has ever been in a worse position, in a weaker position, a more pathetic position, and a lot of it started from the way we withdrew from Afghanistan," he said.
When he was president, "we were respected. Nobody was going to war with us."
"We didn't have to go to war for people to know that we were the toughest and we were the strongest. We did it in a much different way," he said.
The former president believes Cheney "is at the front of the parade trying to get us to go into wars with Russia or anyone else that wants to bite."
"Liz Cheney hates the voters of the Republican Party and she has for longer than you would know," he said. "Wyoming deserves a congresswoman who stands up for you and your values, not one who spends all of her time putting you down, going after your president in the most vicious way possible. And loving endless, nonsensical, bloody, horrible wars that never end. They just never end."